Today I had the wonderful opportunity to go to my daughters preschool for a mothers day tea.  It was so fun to spend some quality time with her.
When I got there they had the kids meet us at the door with a rose.  SO cute!  They then told us to go sit down whee we saw our placemat and I saw this: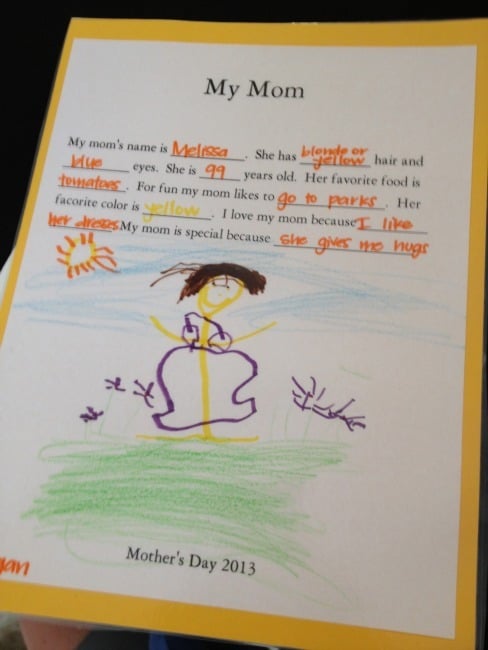 This is something I will forever cherish!
What did your kids bring home from school for mothers day?