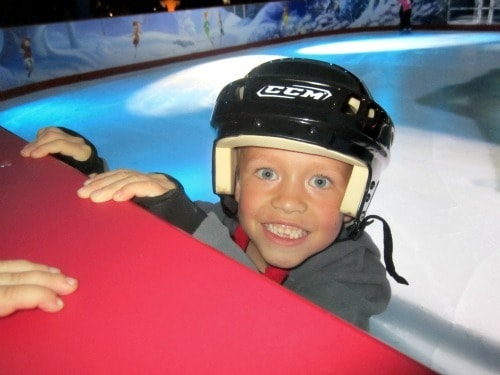 Last week I was able to go see the opening of the new ice rink in Downtown Disney!  It was opened to celebrate the release of Secret Of The Wings Movie.  Which my kids can not stop watching!  They LOVE it!  It is the story of Tinkerbell and how she found out she had a sister.
At the opening of the ice rink, my kids were able to see Tink and Perwinkle!  They officially opened the rink.  Then the kids were able to test out the rink.  They had never been skating before so this was their first time doing it.  They were so excited to get out there on the rink!  The skates were perfect for them.  They have 2 blades instead of 1 so the kids get the most support and confidence on the ice.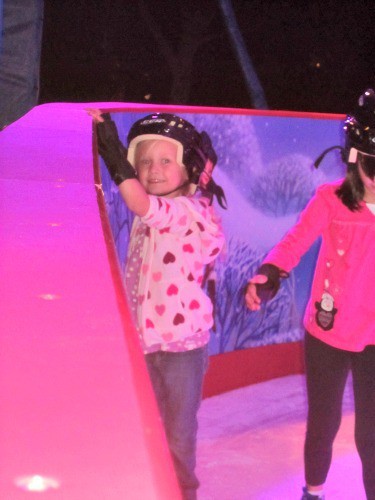 It was such a fun thing to do with the family.  I think the best part was the kids learning to skate in a very short amount of time on the ice.  The workers there were very nice and were willing to help the kids learn.  Since I am pregnant I can't skate, so I was especially grateful there were other workers to help them learn.

By the end of the night Braxton was letting go of the side and skating around by himself.  And Reagan was trusting daddy to hold her hand as she went around!  They talked about it the whole way home and the next 2 days.  It was so much fun for them!
They loved the fact that Tink and Periwinkle were under the ice on the rink too.  They said they were skating like fairies!  Great time for the family!