Gardening: We Have Growth!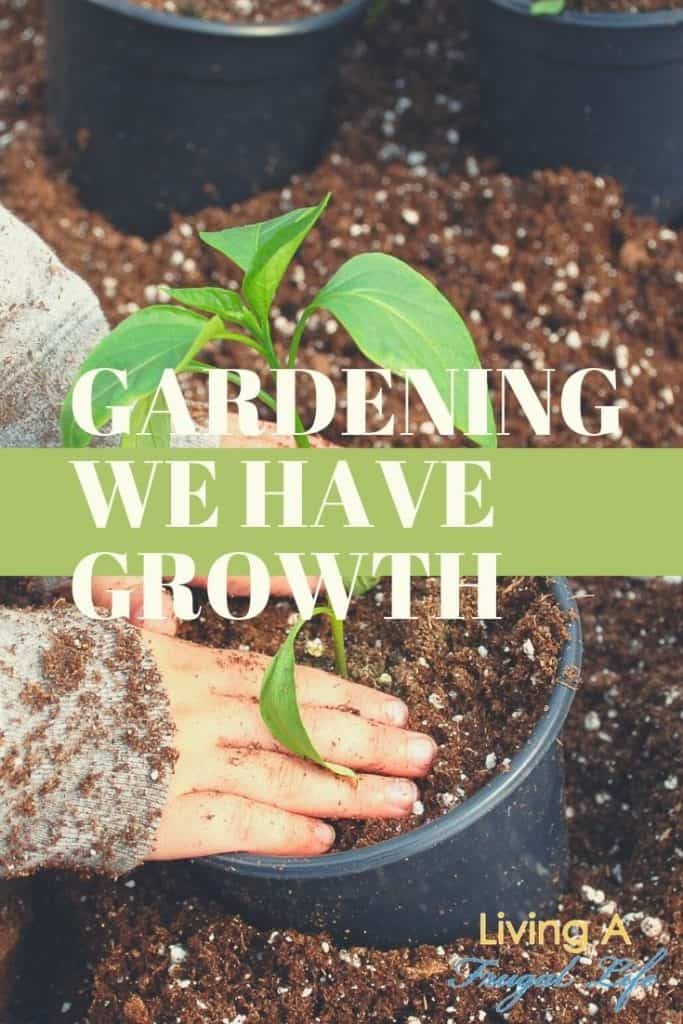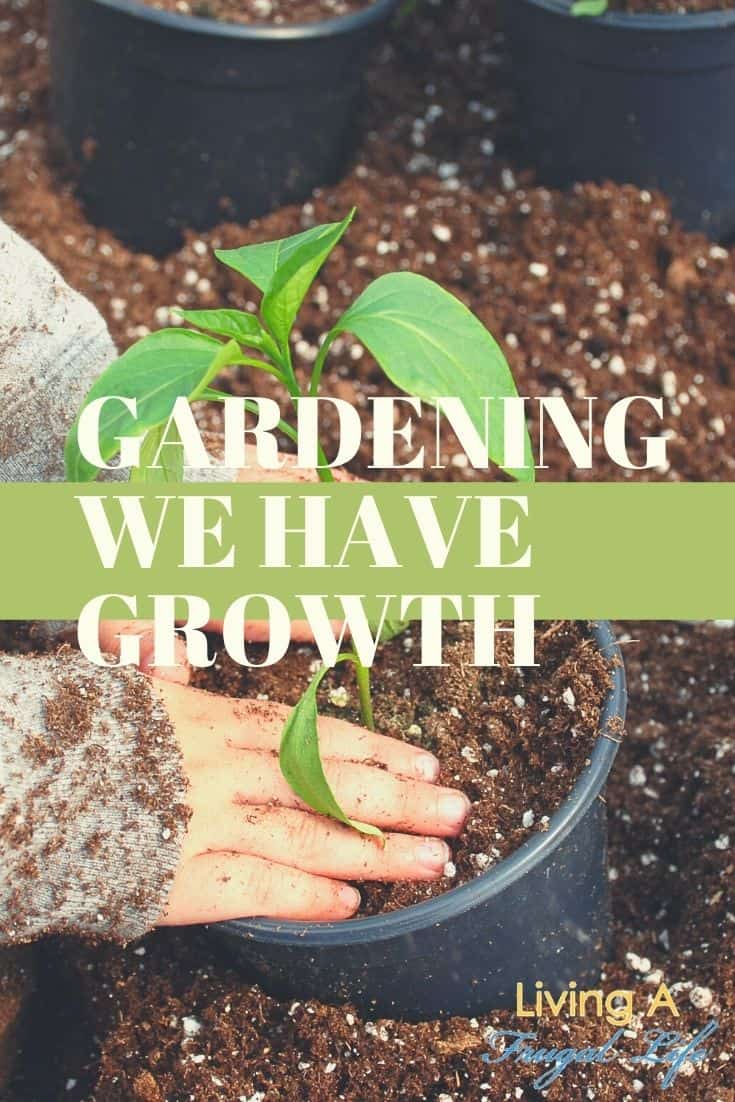 I promised you a while back some new pictures of my garden this year as I am doing a few different things.  So here it is.  I have some growth of veggie already and can't wait to get more.  We had a couple scares of Fungus this year form the cold, wet weather.  The heat and then cold and rain made a mold like fungus grow on my tomatoes.  It was right at the time that Ace Hardware had some gardening stuff on rebate.  So got the fungus spray for cheap to save them.  Still a little left, not much though.
Here is the garden in front of our apt.  it is had peas in it and I took them out today and planted more Cherry Tomatoes (that is why a few are kind of wilted).  Those plants kind of grew on their own this year from tomatoes that must have gotten dug in rom last year.  I had 8 plants grow!  so I gave some to my brother, one to my mom and have tried to plant the rest around.  I still have 1 unplanted that I may plant at my moms… not sure yet.  I also have 4 different colors of peppers, Cilantro and a jalapeno pepper.
Here is the plants in the other 1/2 of my garden.  There are cherry, roma, and big beef tomatoes and zucchini.  I focused this year on things I knew I knew I would use and could freeze for later in the year.  I also tried to grow everything I needed for my salsa I make each year and can.  I got a canner from my mom this year for my birthday so I don't have to borrow hers all the time!!  So I will be doing that more if I can.  I will use a few other things, but I wanted to use what I grew and there were a few things I had last year that I didn't eat and gave away.
So we will see how it works and goes.  This is the first year I have done tomatoes in my square foot garden as well. these things tend to grow a bit smaller at times, so I am not sure what it will end up being like for the tomatoes, but I wanted to see.  I will get some close ups of the veggies already growing next time, it was to hot and the peppers are already starting to wilt because of the heat.  I need to look into a cover of some sort to shade it so I get the most out of the plants this year.
Are you gardening?  What are you growing??