I know this seems silly.  but down here in southern California gardens grow year round.  It is nice in some ways and weird in others.  We have never been able to grow things in the winter like we have this winter.  When I was supposed to harvest the carrots they were small so I decided to leave them in the ground.  After a few months I remembered they were there.  I went out and started to dig them up and this is what I found.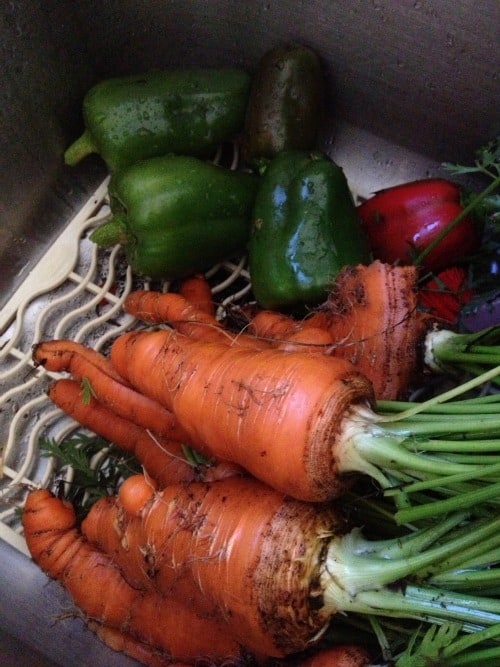 See all those huge carrots?  I was shocked to see how big they were.  I ended up pulling them all out and also getting a bunch of green peppers off our plants too.
I had no idea I would be able to get such big carrots from our little square foot garden!
Have you ever grow huge things in your little garden?