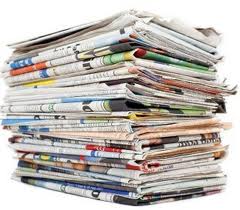 Newspaper Subscription Deals
It is always nice to get a newspaper subscription deals.  Especially when you are ordering multiple newspapers to get the coupons you need to save your thousands a year.
If you are interested in any of the newspaper subscriptions discounts available, please click the links of the names of the newspapers and fill out the form completely. The price of each subscription will be listed on the form.
Southern California–
Press Enterprise  (Delivery in Riverside County and San Bernadino)
San Diego Union Tribune (Delivery area cover San Diego area. and ends in Temecula and just south or Lake Elsinore)
(*Note- This Newspaper gets All Smartsource and P&G inserts. They do not get Red Plum)
Lang Group Newspapers Metro (Los Angeles Daily News, Torrance Daily Breeze & Long Beach Press Telegram)

LANG Group Newspaper Inland Empire (Pasadena Star News, San Gabriel Valley Tribune, Whittier Daily News, Inland Valley Daily Bulletin & San Bernardino Sun)
Nevada
The Las Vegas Review Journal (Delivery in Clark County Only)
(*Max 5 Total)
Utah
The Salt Lake Tribune or Deseret News (Delivery in Utah Statewide):
(*Note- The max delivery is 2 Tribunes and 2 Deseret News)
The Standard Examiner (Delivery in the Following Counties: Box Elder, Weber, Morgan and Davis)
The Herald-Journal (Delivery in the following Utah counties: Cache and Box Elder.) (*Note- Preston Idaho also gets delivery within City Limits, add .25 to each of the prices below -Idaho sales tax.
Idaho
ID State Journal
(Delivery to the cities in South Eastern ID: Pocatello, Malad, Preston, ect.)
If you don't see your city listed here check out the rest of the newspaper subscription discounts!
You might also be interested in these magazine subscriptions deals.
Newspaper Subscription Deals