This is our baby.  Our 1 and only car.  Since the time we were married, we have been a one-car family.  We choose to do that to save money.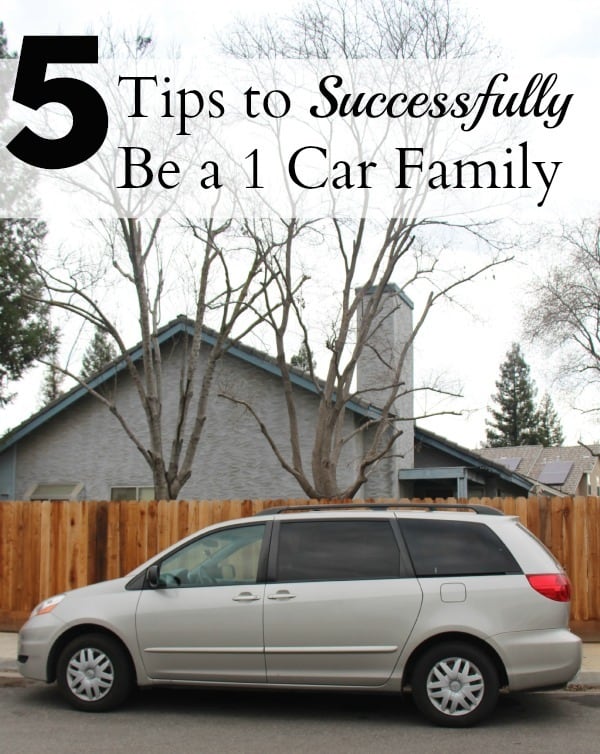 We live in central CA.  In a place that doesn't have lots of public transit, and the transit we do have doesn't really give us much help.  So we had to really consciously make the choice to make this work. We had to figure out tips to successfully be a one-car family.
Why we chose to be a one-car family
Before we were married, we both served missions for our church.  Shortly after coming home, we started dating.  Matthew bought a car and I did not.  I used a family car until we were married.  So instead of going into debt for a car, we decided to manage with 1 car.