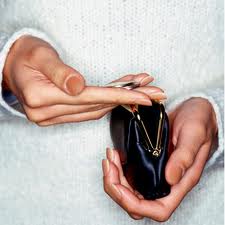 Shopping on a Budget
If you're like me, shopping is not only fun, it's therapeutic. But therapeutic shopping comes at a cost, quite literally. Since I'm currently on a budget I've had to learn to think outside the box. Learning how to save money and cutting back isn't always easy, but here are some simple tips I've been applying to my everyday shopping routine to keep my therapeutic spending habits under wraps.
I Only Buy What I Need
When I'm inside of a shop and a beautiful new ruffled top is calling my name, I ask myself, do I really need this top? Sure, it's pretty, but if I already have one in my closet just like it I don't need it.
Also – I've worked hard at not getting sucked up in sales. Even if there are five tops that I could buy for the price of one, I'm still spending fifty dollars. I also have to ask myself if the shirts are quality. If they aren't then it doesn't make sense to buy them, even if they are on sale. Quality is better than quantity.
I Buy the Basics
Focusing on the basics helps me keep a wardrobe full of possibilities for a longer period of time. Trends are tempting to invest in, but instead of switching over my wardrobe completely to pieces that will soon go out of style, I only buy one outfit that's trendy. My basics can still look stylish, such as mixing and matching jeans, a black skirt, classy tees, and more. I can combine them with other basics and maintain a look that never goes out of style.
I Wait for Major Sales
Even though some major sales only come once a year, I usually save up to spend and save simultaneously on major sales days like Black Friday. If I wait to buy my favorite outfits on major sale days then not only am I saving money, but I'm getting quality apparel too.
I'm still a work in progress, but with these tips I'm able to save money and cut back in ways I normally wouldn't. Even though it seems like common sense to save money, sometimes I admit it is quite challenging. However, saving money can take place and for me it means shopping on a budget with these tips in mind.