DIY Frugal Christmas Tree Skirt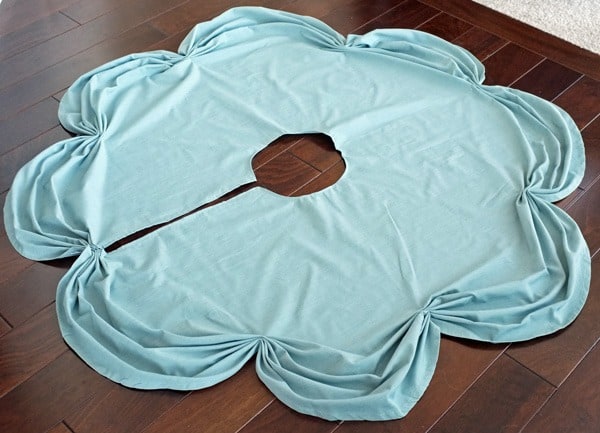 Last year I was able to get our tree skirt on clearance after the holiday, but I wish that I had this tutorial because I had a piece of fabric that I had just wrapped around the bottom of the tree. If I had this tutorial for this DIY ruched tree skirt out a round table cloth I could have made something so much prettier.
I would suggest checking out thrift stores like Good Will for an old table cloth to use for this. You could probably make it for under $5! I may have to make one of these while at my mom's for our little tree that goes in the kids room every year!
(adsbygoogle = window.adsbygoogle || []).push({});
* if you would like a no sew type version of this I would suggest getting a light weight piece of fleece and then you wouldn't have to fold over and sew the raw edges.*