Ornament Art Place Setting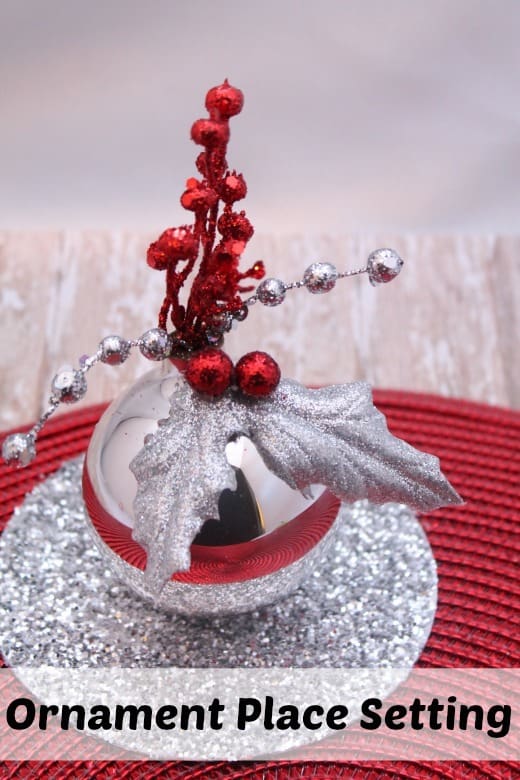 Ornaments can be used in many ways during the holiday's.  Ornament art can be used in many places in your home to make the holiday's a more bright place.  If you do holiday parties it is important to have a lot of variety but also a theme.  I love the idea of using ornaments in other places of the house to bring the decorations together.
This ornament place setting is a great art piece to add to any holiday party.  It is super simple and looks amazing on a table!  It is also a craft that can be done in an hour or 2 for the whole table.  the kids can help too which is always a bonus!
Items Needed:
Christmas Ornament
CD
Acrylic Paint
Glitter (optional)
Hot Glue Gun
Decorative Holly
Directions:
Coat one side of your CD with acrylic paint, if using glitter, apply the glitter to the CD while paint is still wet, and tap off any access. Allow to dry completely.
Once paint has dried, remove the top off or your ornament. Using your hot glue gun, glue the ornament onto the CD, ensuring that you cover the hole of the CD.  Allow to dry.
Cut decorative holly into various lengths and place them in the top of your ornament.
To go a step further, you could even write your guests name onto the ornament using a permanent marker, or more glue and glitter, to give it a personal touch.
Make more DIY Craft Ornaments to go in your decorating!