Spooky Bat Paper Craft for Halloween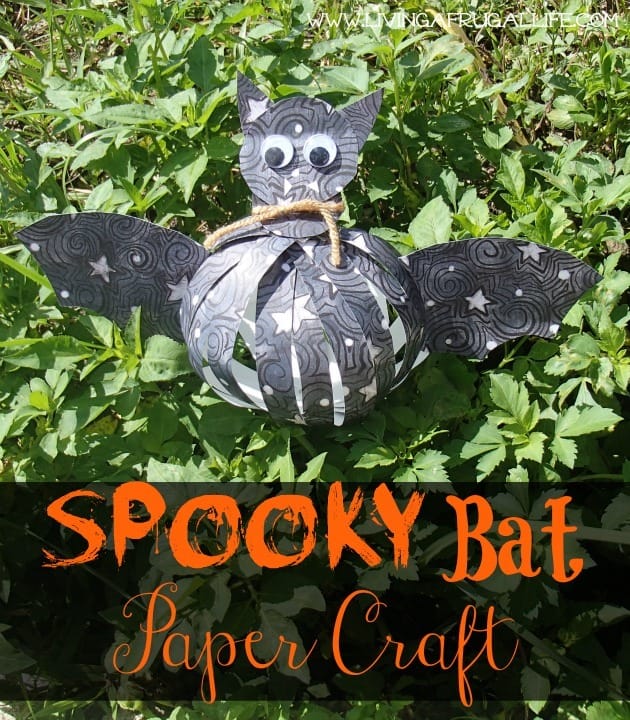 October in upon us and that means it is time to make some bat paper crafts to put all around your house!  Oh, you don't fill your house with bats every Halloween??  Well, that is ok, but you don't want to miss out on this super cute Halloween bat paper craft.  
It can be made with any color of scrapbook paper, and it can be put together in less than an hour!  I usually make a bunch with my kids and place them around the house in different spots to liven up some pumpkins or some witch decorations!  This cute bat craft is sure to please!
You will need:
Scrapbook paper of your choice one large
Scissors
Tape or a stapler
Glue
Pen
Embellishments such as googly eyes and yarn
What to do:
1. Cut the paper in half saving half for later. Cut the first half into thin strips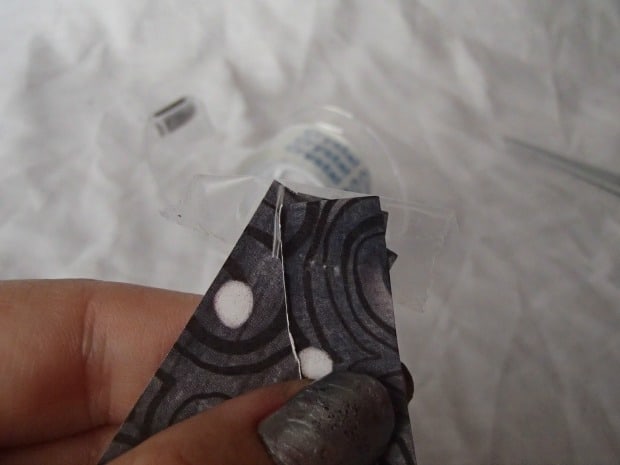 2. Tape or staple 2 or three together on an angle at the top and bottom.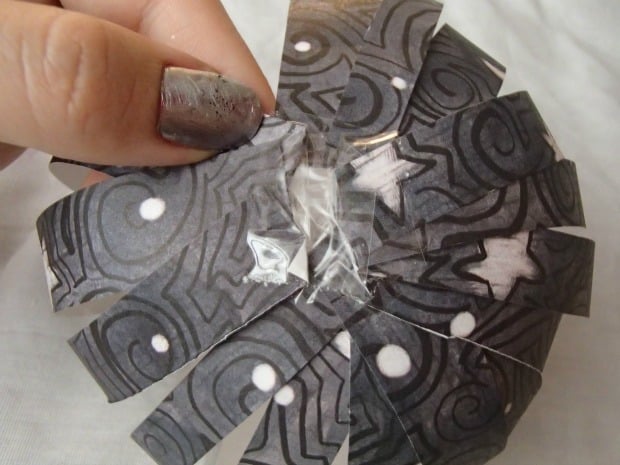 3. Combine each smaller set into a full circle.
4. Fold the second strip into thirds cutting one 3rd and leaving the other two attached.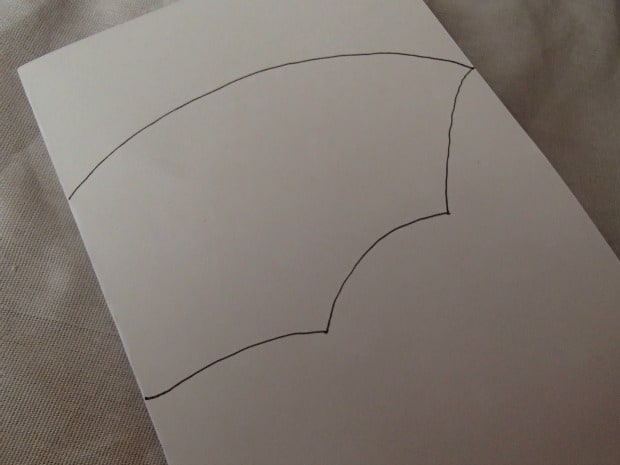 5. Taking the attached pieces fold them, so the back is showing. Draw a single bat wing starting from the folded line.  Cut out and open. You will have a beautiful set of connected bat wings.
6. Cut the wings apart, bend the edge and tape inside of one of the body strips.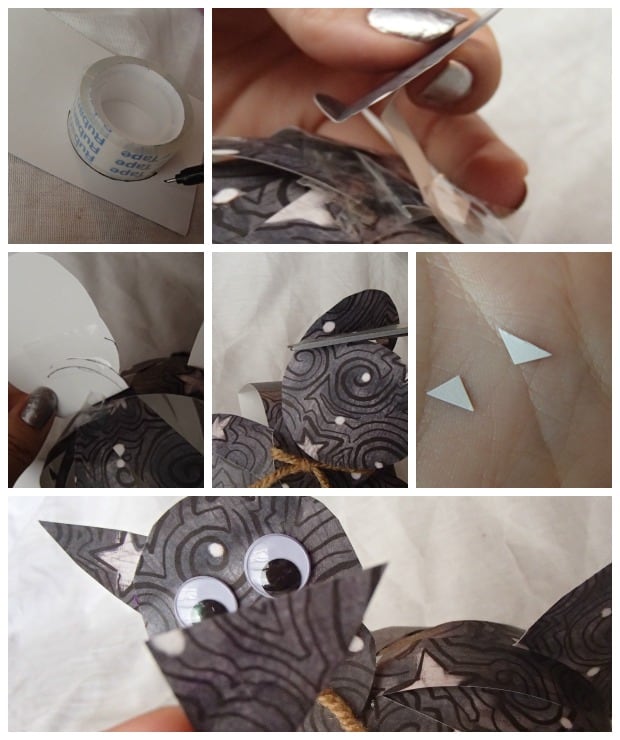 7. Cut a smaller circle and a strip to help it stand up on the top.
8. Create a larger circle can be made with anything you have on hand I used the big part of the tape roll. Glue on to the neck circle. Trim to the shape you would like. Now all that is left is to decorate with your choice of embellishments, add ears, eyes, teeth, etc. Get creative and have fun.
Now you have a totally cute bat paper craft to add some spooky flair to your Halloween design!