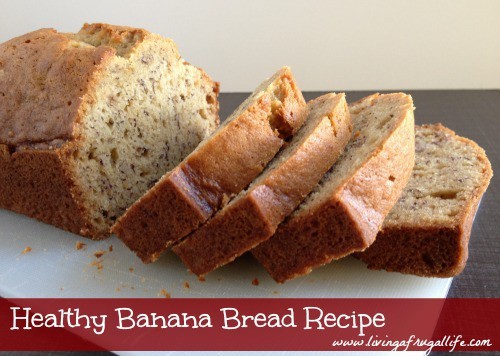 Healthy banana bread recipes are sometimes hard to come by but there are ways to make this healthy and a great breakfast item.
This recipe can be made with whole wheat flour to make a whole wheat banana bread recipe.  You can add other items such as nuts or berries to make it even healthier.
This is a dairy free recipe which is a great way to cut sugars as well!
Healthy Banana Bread Recipe
Healthy Banana Bread Recipe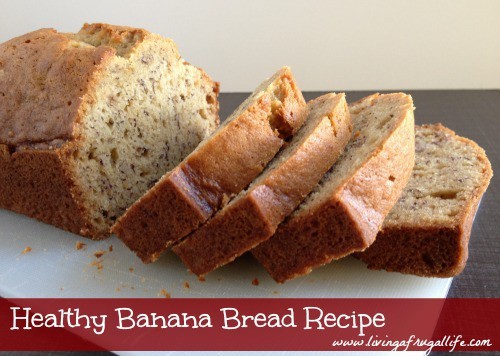 Creator:
Melissa @ Living a Frugal Life
Recipe type:
Breads, Breakfast
Ingredients
2 Bananas
2 eggs
¼ tsp Salt
2 C flour
½ C Sugar
½ C Brown Sugar
½ tsp Baking Soda
½ tsp Baking Powder
½ C Canola Oil
Optional ½ C Chopped Nuts or Berries
Directions
Put bananas in mixer and mix until smooth.
Add all other ingredients and mix.
Add nuts or berries if desired.
Pour into bread pans, each pan ½ full.
Bake at 350 degrees for 1 hour if regular size bread pans. Cook until toothpick comes out clean if making small loaves.
Be sure to check out the rest of our
healthy meals
.