Healthy Enchilada Soup Recipe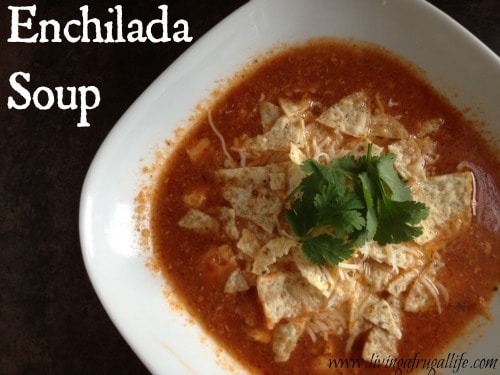 This healthy enchilada soup recipe is a favorite in our family. It is really filling and goes great with lots of toppings like any healthy tortilla soup recipe.
Healthy Enchilada Soup Recipe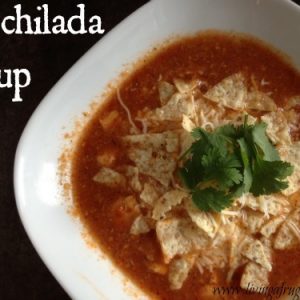 Healthy Enchilada Soup Recipe
Instructions
Warm oil in large pot

Add Garlic and cilantro and saute for 3 minutes.

Add tortilla squares to pot and cook until soft

Add Chicken, crushed tomatoes, onions, chicken broth, water, tomato paste, cumin, chili powder and bay leaves and bring to a boil

Reduce heat to low and simmer for 30 mins

After 30 mins, remove bay leaves and serve

Top with sour creme, avocado, crushed chips, tortillas, or shredded cheese.
Check out more healthy meals.
(adsbygoogle = window.adsbygoogle || []).push({});