Salty Beans and Onion Garlic Rice Recipe On a Budget

Salty Beans and Onion Garlic Rice Recipe
This Beans and rice recipe is a hit with our whole family, even my 16 month old that is the pickiest eater I have ever seen!  It is really simple, really frugal and SUPER YUMMY!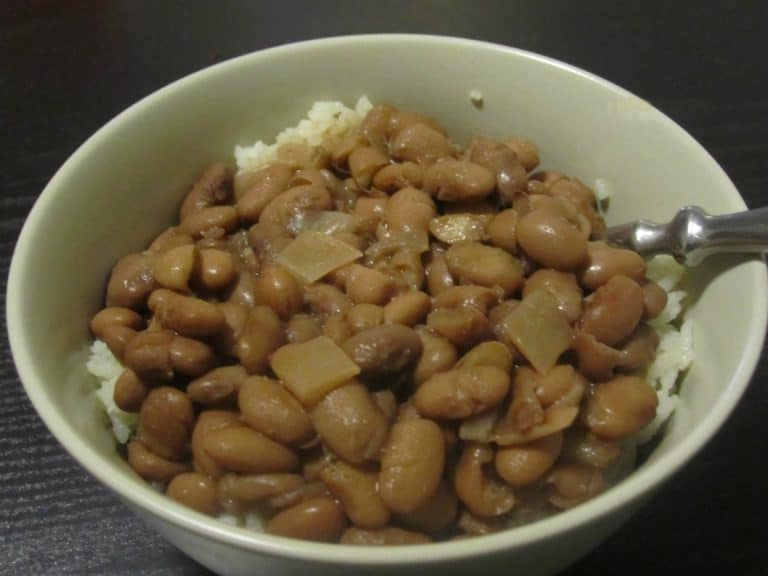 Salty Beans
6 cups dried pinto beans
2 onions Chopped
Water to the top of the crockpot
Add All Items to a crockpot
Cook on high for 4-5 hours or low for 8-10 hours.
1 hour before serving salt to taste. You want to make it taste like a broth type of sauce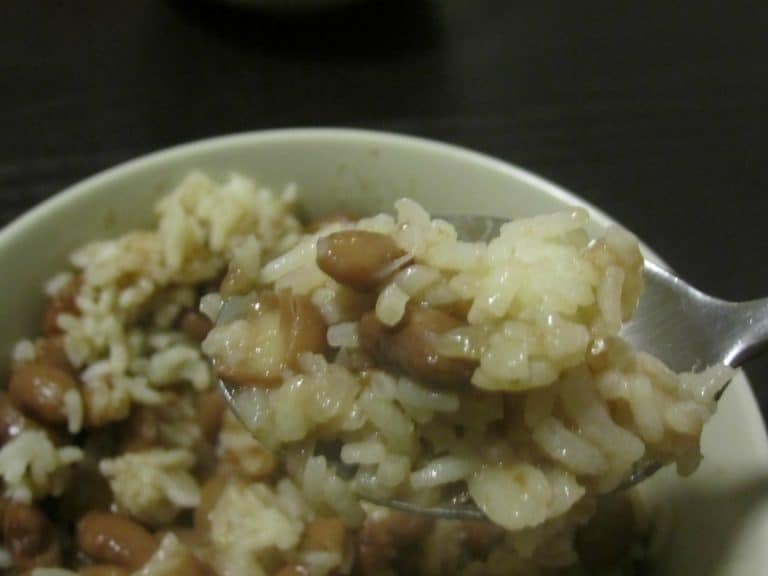 Garlic Onion Mexican Rice
1 TBS Olive Oil
4 cloves garlic, pressed with a garlic press or minced if you don't have a press
1 onion, chopped
2 cups rice
salt
Saute garlic and 1 chopped onion in the bottom of a stock pan with olive oil.
When onions are translucent add 2 cups of rice and Stir until slightly browned.
Add water according to package directions and bring to a boil.
Once water is boiling add salt by small increments until it tastes like broth. (just keep tasting. You will know when it all of a sudden tastes yummy)
Turn heat down to low, cover until water is absorbed.
Serve Beans over rice with a salad on the side for a meal.  We just have the beans and rice some nights.  This is a very yummy and filling recipe that costs less then $5 for our whole family!
Be sure to check out more recipes for cooking on a budget.
What do you make with beans and rice? Share it in the comments section!
(adsbygoogle = window.adsbygoogle || []).push({});
Beans and Rice Recipes