Easy Mashed Potato and Ham Soup Dinner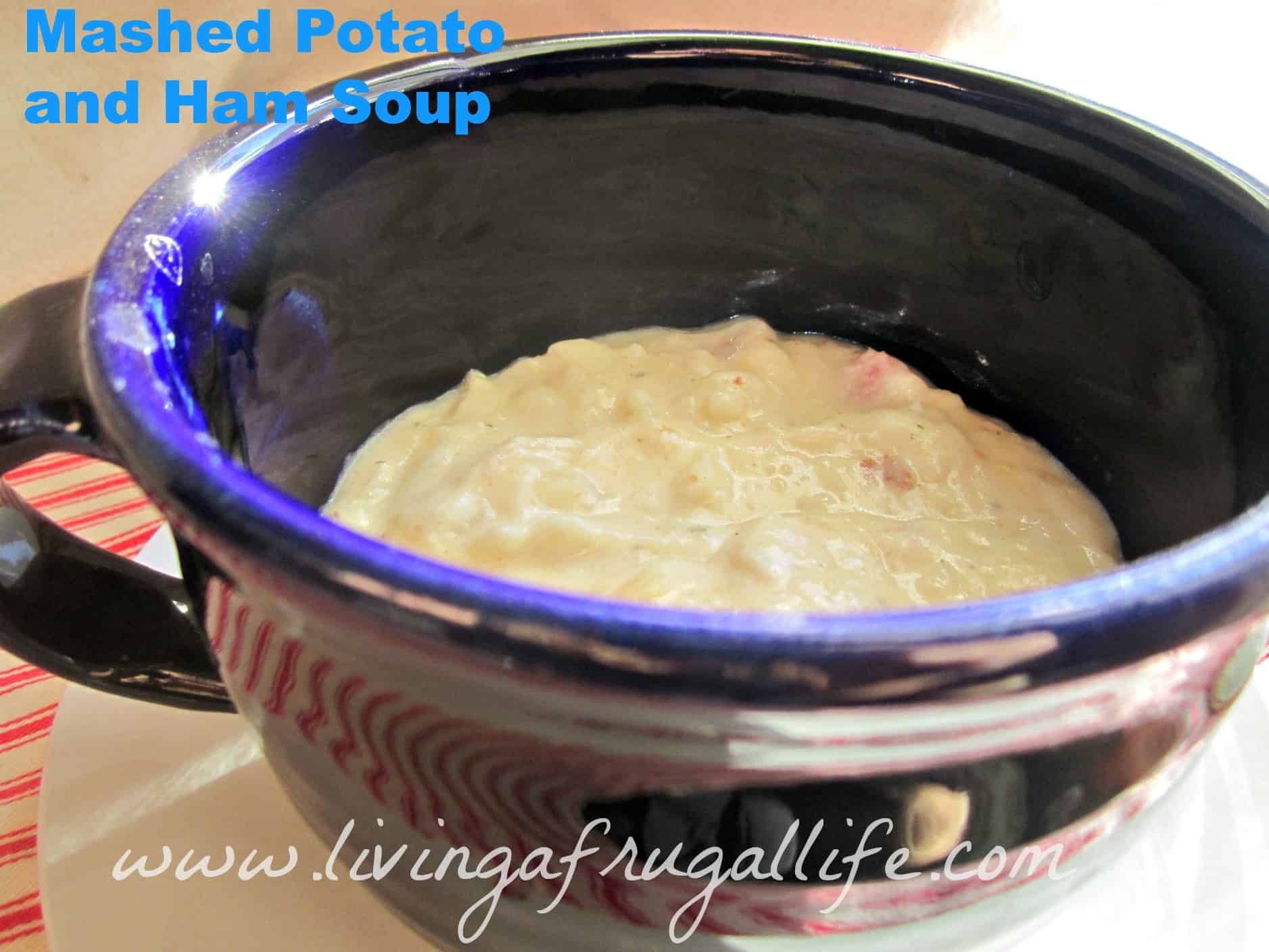 Easy Mashed Potato and Ham Soup Dinner
I decided to have some soup when it started to get cooler. My husband loves creamy soups so I decided to try a new easy dinner idea. As I started looking at the recipe I realized I didn't have 1/2 the ingredients. So I decided I would make my own version of mashed potatoe soup and it turned out WONDERFUL!
This is a perfect leftover ham soup! Love using the leftovers! So here is my version of a potato soup with ham:
Mashed Potato and Ham Soup
Instructions 
Prick potatoes with a fork and microwave on high for 12 – 15 minutes turning once. Be sure potatoes are cooked through. Let cool before handling

Cut potatoes and scrape out insides into a bowl and mash with a fork and set aside.

Melt Butter in a pan over medium heat

Add flour and whisk until smooth and golden

Whisk in 4 cups of milk and cook until thickened whisking continually

Stir in potatoes and add about 1 tsp salt and pepper

Whisk in ranch dip and ham pieces

Add milk until desired thickness and texture

Serve with chives and/or ham on top
This is a super easy potato and ham soup that takes less then an hour to make!
Check out more easy dinner ideas!