Frugal Chicken Pot Pie Family Recipe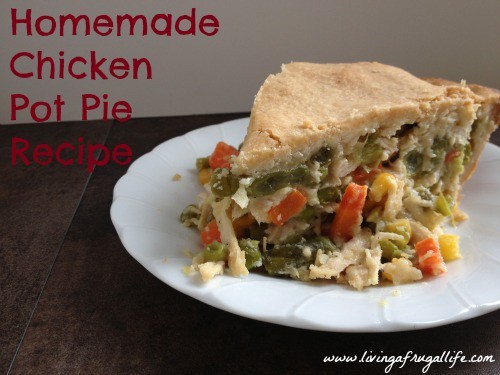 I love this frugal chicken pot pie family recipe.  It is super easy and fast to make and it is from scratch which makes it healthy!!!
Here is the recipe for chicken pot pie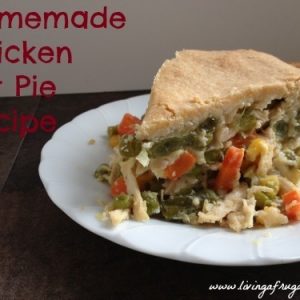 Frugal Chicken Pot Pie Family Recipe
Instructions 
Heat oven to 425°F.

In 2-quart saucepan, melt butter over medium heat.

Add onion and cook 2 minutes, stirring frequently, until tender.

Stir in flour, salt and pepper until well blended. Gradually stir in broth and milk, cooking and stirring until bubbly and thickened.

Stir in chicken and mixed vegetables and bring to a small boil.

Spoon chicken mixture into crust-lined pan.

Top with top crust; seal edge and flute. Cut slits in several places in top crust.

Bake 30 to 40 minutes or until crust is golden brown. Let stand 5 minutes before serving.
What type of crust do you like to use with your chicken pot pies?
Check out the rest of our Frugal Family Recipes!