Frugal Valentine Decorations Using Doilies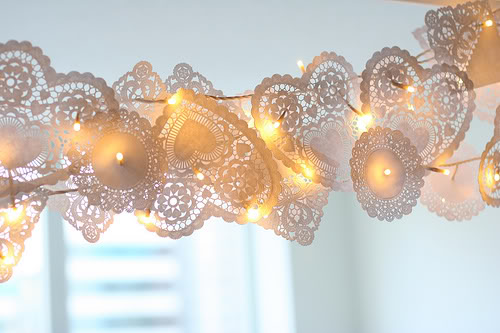 I saw this Valentines decoration on pintrest and though of what a great idea it is! You can make this a very frugal valentines decoration by getting doilies at the Dollar store and make this for only a couple dollars. If you are looking for some other colors, you could use spray paint to cover them.
One of the things that really caught my eye on this was the lights. I LOVE decorations that use things that are used for other holidays. These are strung on christmas lights! What a great way to reuse something with minor additions to make it a classic decoration.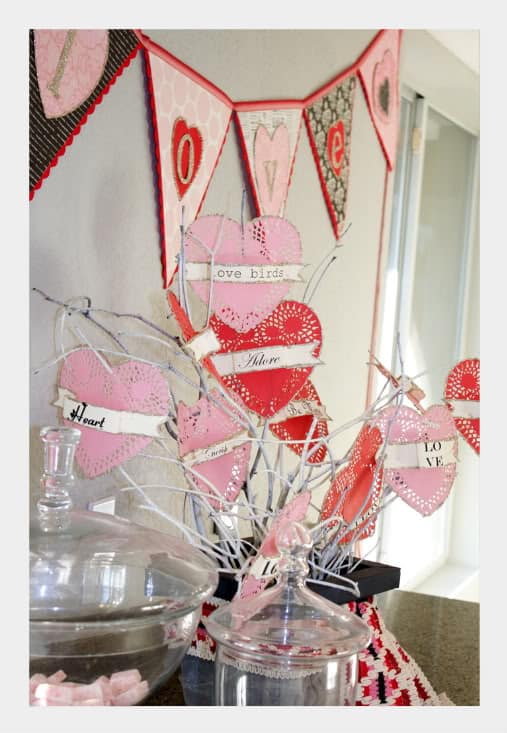 Another thing caught my eye with this picture… I think I heart these trees as table decorations! Reuse your Christmas card holder by adding some love doilies! So CUTE!!!
Photo Credit: Full House
(adsbygoogle = window.adsbygoogle || []).push({});