DIY: Frugal Headband Holder From an Oatmeal Canister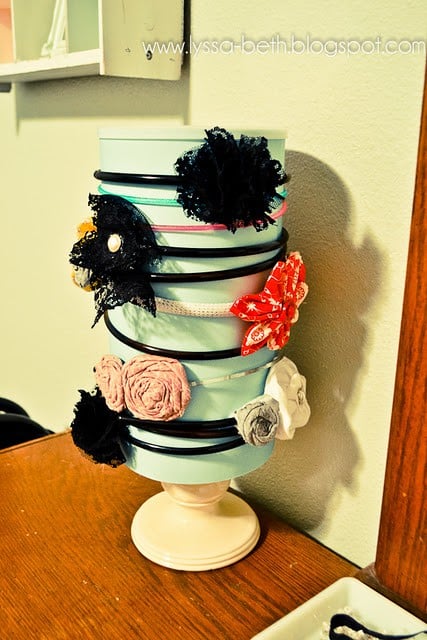 I was searching through Pintrest and I saw this genius idea to make a a headband holder out of an oatmeal canister!
I love how they use paper, the canister and an old Candle holder to make something super functional and super cute.  With 3 girls in our house this is definitely going to be a usable item!
If you are looking at some other options to cover it, you could use spray paint to cover the canister, but that may make the sides a bit more tacky which would be better for fabric headbands as they would stay in place better.  Another option is to use contact paper or shelf paper to cover it as it is self sticky and you can get it in some cute prints that would go with most bathrooms!
This is also a great place to store you clips or other hair items that need a place to be housed!