8 Frugal Thanksgiving Decorations to Make At Home
Are you looking to add a little holiday color to your home or some charm to your Thanksgiving table? And are you working on a limited budget? If so, it is time to get creative yet make that table really pop. These 8 Thanksgiving decorations to make at home will get it looking great without spending a ton of dough.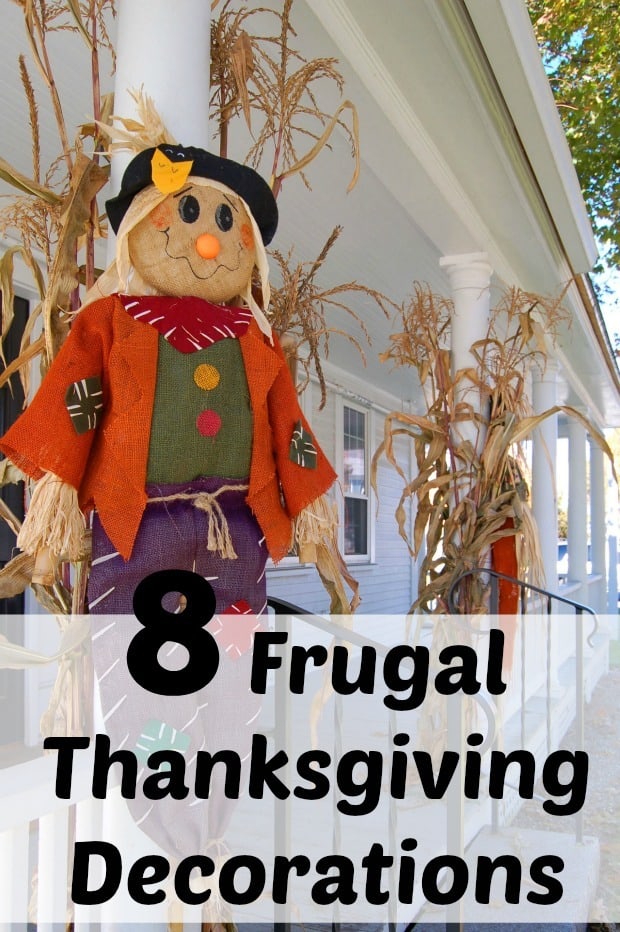 I have never been one to spend a lot of time on my Thanksgiving decorations.  It comes and goes so fast sandwiched between Halloween and Christmas.  So I love to use things that are easy to find and easy to use.  Here are some ideas to is get started on your Thanksgiving decorations to make at home.
Thanksgiving Decorations to Make At Home
1. Mason jars.
You can find mason jars at most craft and thrift stores for around a dollar each or on amazon for super cheap! Fill them with acorns, colorful candy, candy corns, or water and floating votives to act as centerpieces. To add more color some ribbon tied around the mouth of the jar works great.
2. Bring the outdoors inside.
Use acorns, pine cones, and natural branches to decorate your table. You can spray paint these items any color you wish. If you want more color, or even give them a generous sprinkling of adhesive and glitter for an extra pop.
3. Browse the scrapbook aisle.
Your local craft store will have tons of colorful scrapbook paper sheets, perfect for using as place mats. For about a buck each, you can choose colorful squares of paper perfect for holding your plates.
4. Head to the dollar store.
Consider heading to your local dollar store for cloth napkins, candles, table scatters, and silk leaves. These items are perfect for using in centerpieces and table decorating. You can even find themed paper products, ribbon, and other fall décor pieces.
5. Craft your napkin rings.
Cut a cardboard roll into smaller segments and wrap with fabric scraps or yarn. The end result is a rustic, fall themed napkin ring perfect for displaying your napkins and adding a pop of personality to the table.
6. Craft your place card holders.
A spray painted pine cone is perfect for acting as a place card holder. Just paint, write the name on a piece of cardstock, and glue it to the top of the pinecone. Place a pinecone where you wish each guest to sit.
7. Consider chargers.
Chargers are the large, round plates that you set your dinner plate on. You can buy them for around $2 a piece at most crafts stores, and they can make a place setting look fancy. Plus, you can reuse them from year to year.
8. Dress up a scarecrow
Scarecrows are out in so many stores, but some just look too plain and need a little sprucing up.  Try pairing your store bought scarecrow with some corn stalks and adding it behind the scarecrow as a backdrop.  Putting these 2 pieces together creates a scene that everyone loves!  You can place it on shelves, on your table or in another part of your house.
You can also do this kids craft for more decorations!
Thanksgiving Kids Craft:  Edible Teepee
These Thanksgiving decorations to make at home are an inexpensive and easy way to make your home feel festive and happy during this holiday season!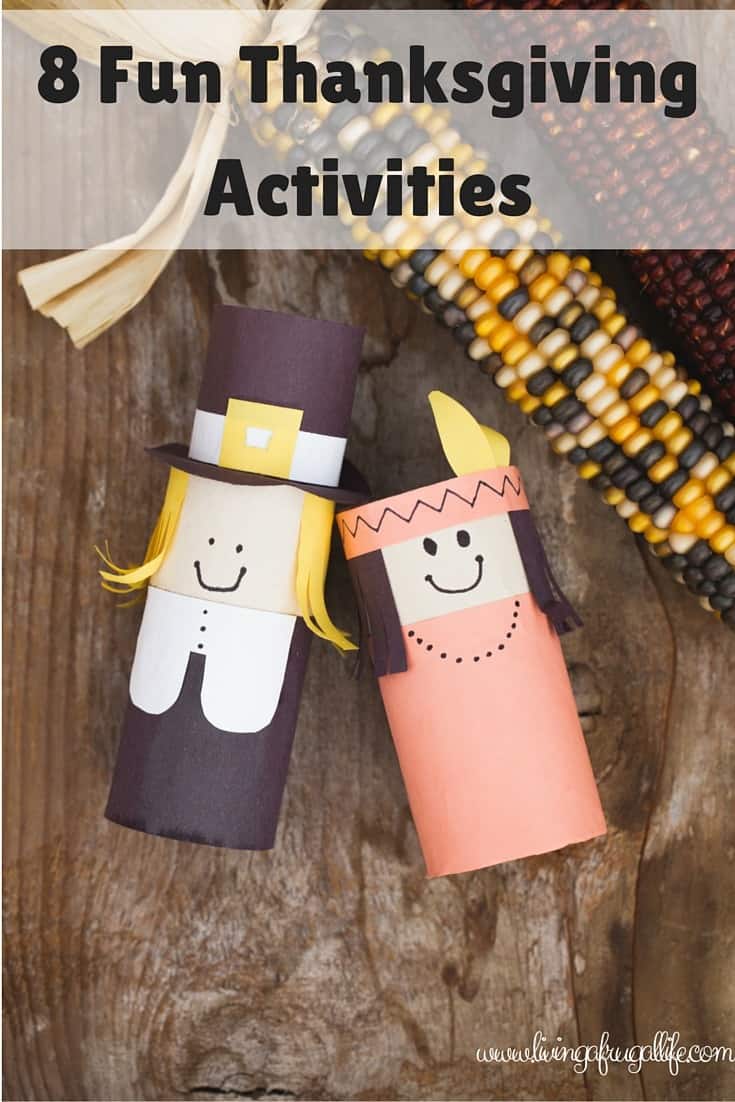 How to Have a Stress-Free Thanksgiving