12 Simple DIY Halloween Decorations For Your Home
While I LOVE cute DIY Halloween decorations, I feel like I am at a time in my life where I don't have much time nor money to do these sort of things.  But sometimes I can't help but see these cute ideas, and I have to do them so my house can be beautiful like these houses!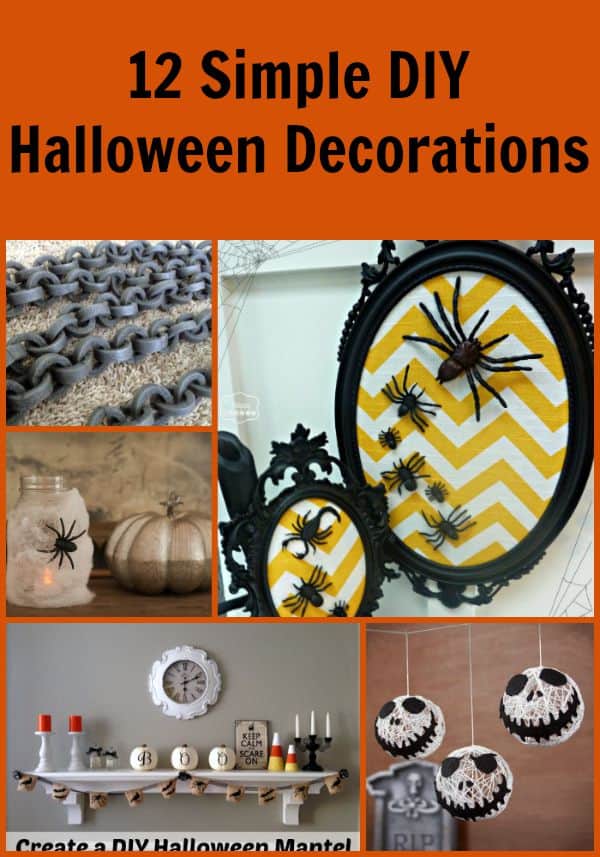 Each of these DIY Halloween decorations is simple and quick. Some can be done with kids, and others are more for adults, but each is a perfect decoration for creating a warm and inviting Halloween atmosphere.
Here are 12 DIY Halloween decorations for you to pick your favorites!  Let me know what you like best and how you will be using them!
DIY Halloween Decorations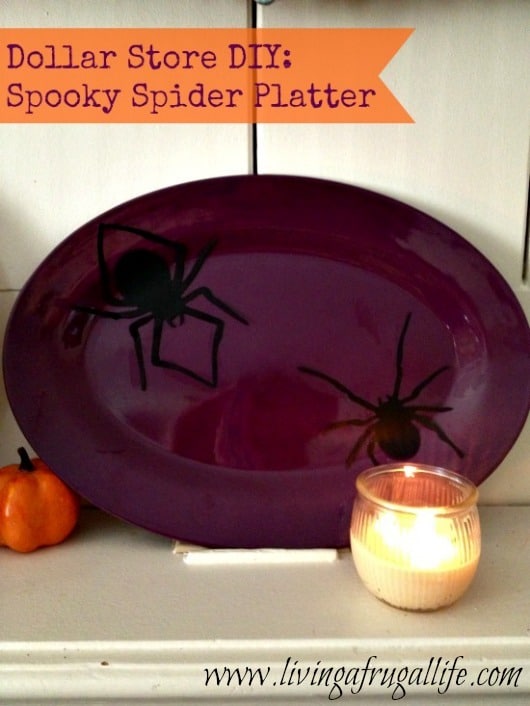 This DIY Spider Platter Decoration is a perfect addition to any mantel!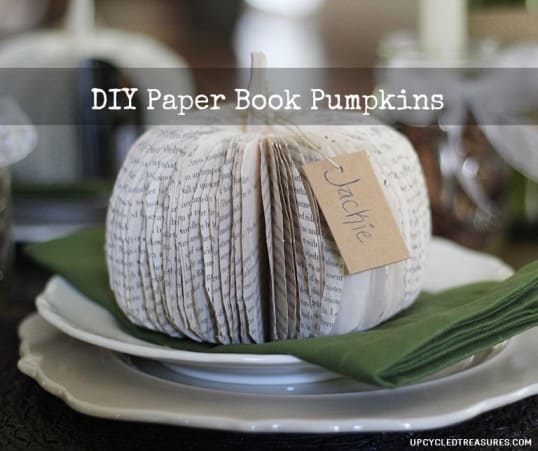 If you have old paperback books you don't need or want, check out these DIY Paper Book Pumpkins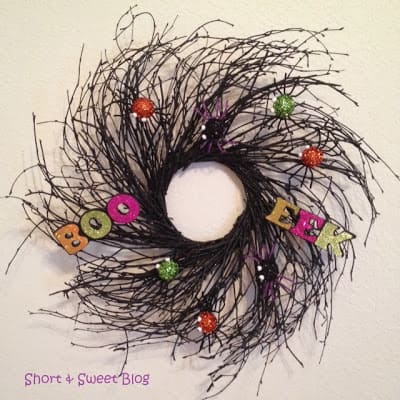 I love the colors in this DIY Halloween Wreath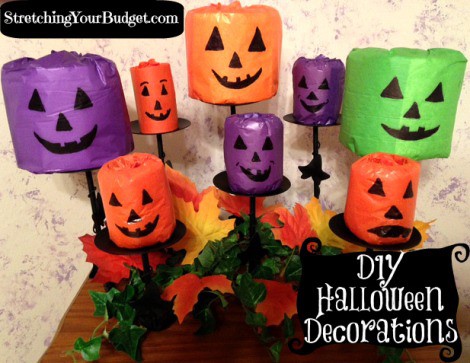 These Halloween TP Pumpkins are a great way to use your stash for a good purpose while you store it!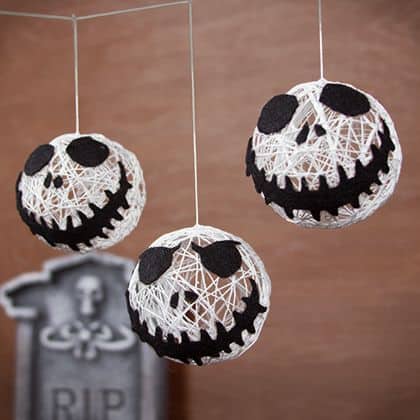 This Nightmare Before Christmas inspired string garland Is super cute!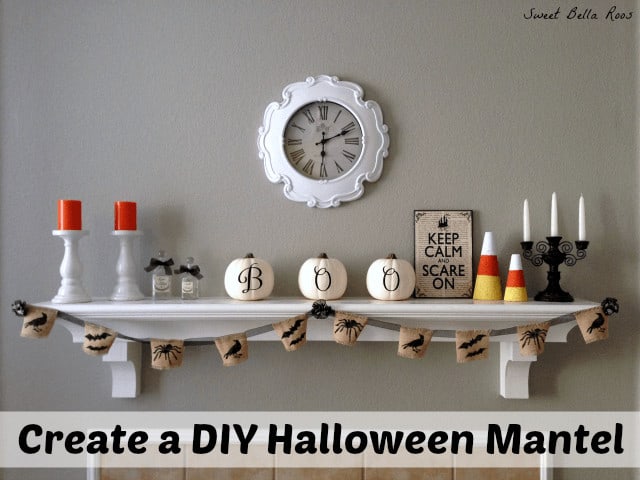 If you have a mantel this is a super cute way to decorate it for Halloween!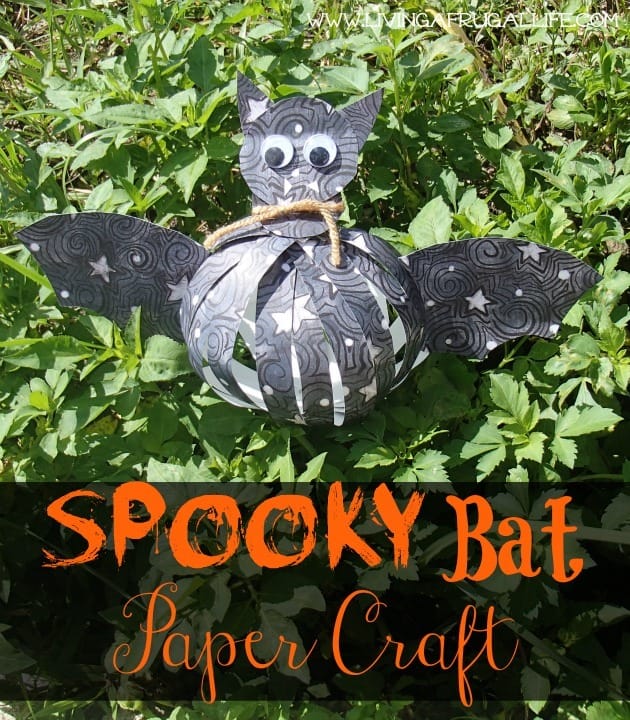 This is a super cute paper bat craft that you can use all over the house!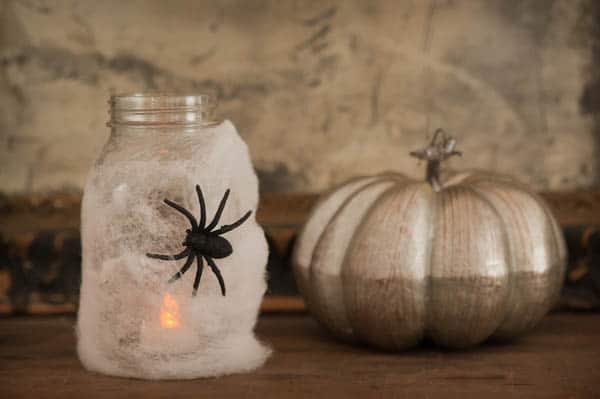 This is my favorite Mason Jar Halloween Decoration I have ever seen!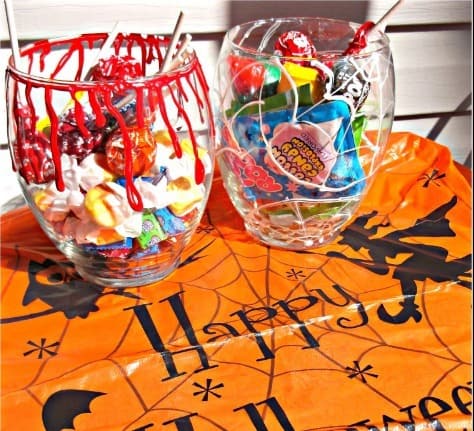 These DIY candy Jars are perfect for a party!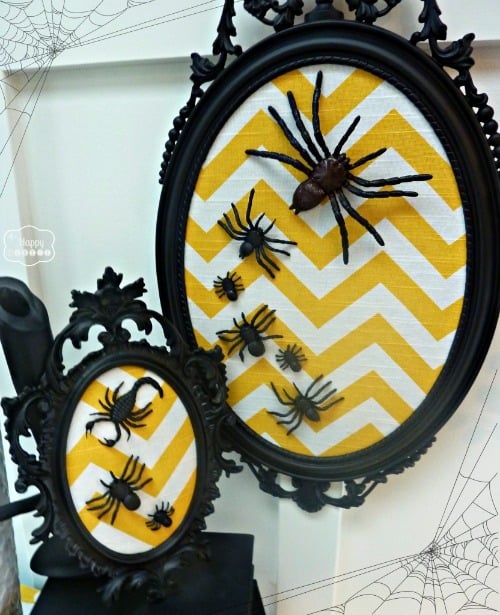 These Chevron Spider Frames are so cute and spooky at the same time!  I love it!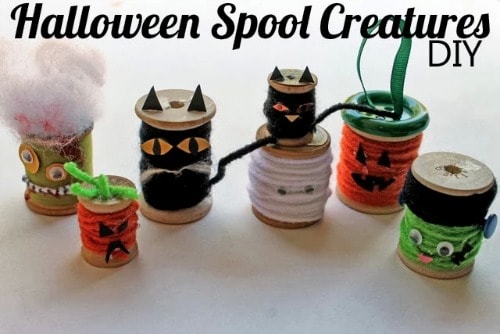 These Spool Halloween decorations would make a great kids activity!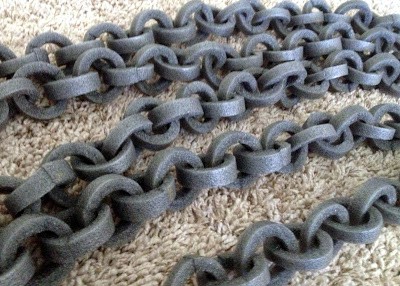 This is the most simple and cute looking DIY chain I have seen.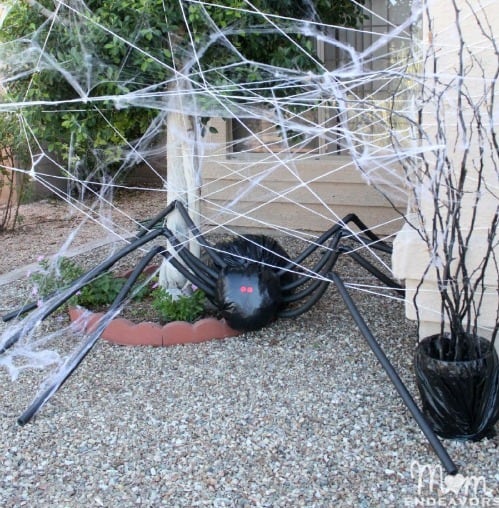 I HATE spiders and this DIY Giant Spider gives me a little bit of the shivers, but I think it was cute to pass up!
What are your favorite decorations for the Halloween season?  Do you decorate outside or inside? Do you love scary decorations? Leave me a comment to tell me!