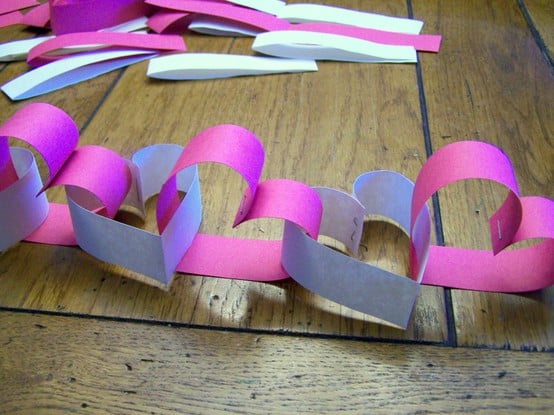 Yes, I said VALENTINES!!!!!!!  I love that holiday!  It is almost only a month away and now is the time to start thinking about it!  Check out this cute Valentines countdown chain!  They call it a garland, but ours will be a countdown chain.  So simple and your family will have a blast putting it together.  We are making ours on Friday since it will officially be 1 month until Valentines.
What are you looking for for gifts this valentines?  Leave a comment with your Valentine gift needs and we will do our best to find the best deals in the next month so you make the most of your money!
I will also be sharing some DIY gifts and decorating ideas through the next month!