Frugal Christmas Tree Decoration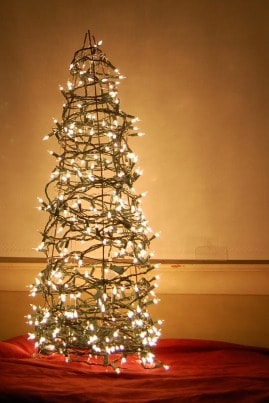 I was on Pintrest and saw this absolutely CUTE Christmas tree decoration that can be made mostly from things inside your house!
Next year I will be making this for our house (our Christmas stuff is in my mom's attic until after we move.)  We already have the tomato cage that you need to make it and the lights.  Just wrap them and go!!!!!
You can also add garland or something like that to make it look more like a tree, but I think this is super simple and super cute!
(adsbygoogle = window.adsbygoogle || []).push({});