12 Months of Preplanned Dates Gift + Once A Month Date Night Ideas
I am the type of person who requires gifts to mean something.  Sometimes it can be hard to find a good gift because of that. I am also the type of person who loves a well thought out date night once a month.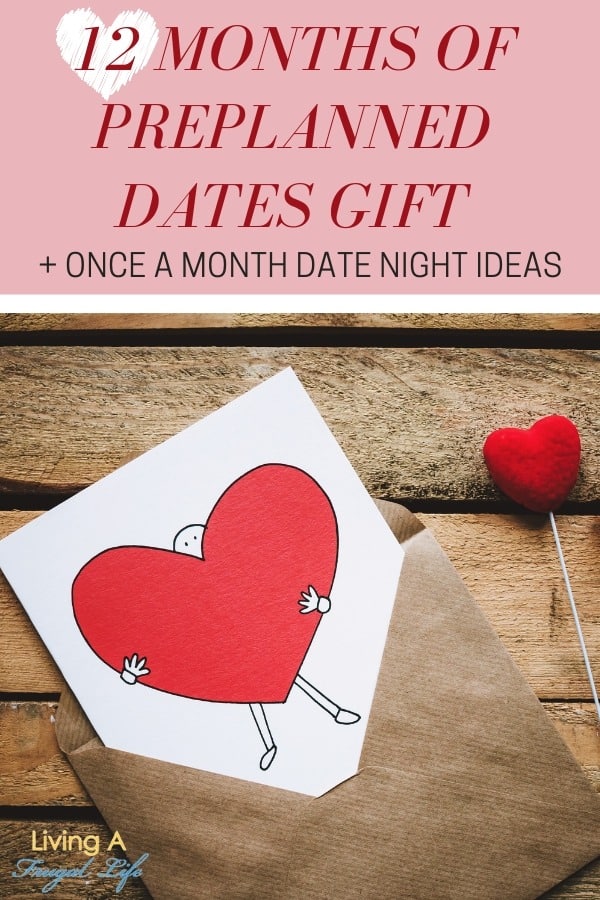 While trying to come up with gift ideas I realized that a great gift would be to combine the date night and the gift ideas so it can last the whole year!
So I put together a gift of 12 months of date nights so we could have preplanned, meaningful date nights all year long!!
12 months of dates as gifts
To make your once a month date as a gift pack is easy. Get 12 large envelopes and label each month with the name of the month of the year and put it in a basket.
Plan out your 12 date ideas and get all your items together to put in the envelope.  Try to get all the items that need to be paid for. This way you won't have to worry about paying for it later in the month.
Each envelope contains a pre-planned, (mostly) pre-paid date.  Some of the dates will take place at home, some are planned for the local area, and some will take us into or out of town.  All 12 dates are different. Try to plan lots of dates doing things you have never done before.
After you have given them to your spouse, open the envelope together at the beginning of the month, look at the calendar and decide on a date.  So right from the beginning of the month, you'll have a fun date on the calendar to look forward to.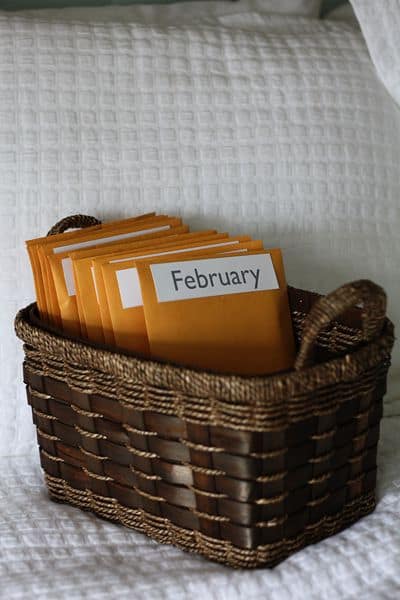 Once a month date night ideas
Coming up with 12 date night ideas at one time can seem overwhelming for many people.  It sure was for me until I got my list started.
So to help you get your list started here is a list on once a month date ideas to go on with your husband or wife.
Movie night (at home or in a theatre)
Painting night
Dinner
Play
Day Hike
Spa day or weekend
Laser tag
Miniature golf
Go Carts
Escape rooms
Concert
Rodeo
Fair or carnival
Amusement park
Train ride
Picnic lunch
Ziplining
Comedy show
College football game
Performing arts show
Symphony
You could pick any one of these 12 months of date night ideas or you could come up with your own.  The gift is best when delivered with everything planned out so it is easy to pick a date each month and go have fun. Having a date night every month is a fantastic way to build a relationship while still keeping it frugal. Definitely a win-win!
If you are looking for more relationship builders, you may also be interested in these posts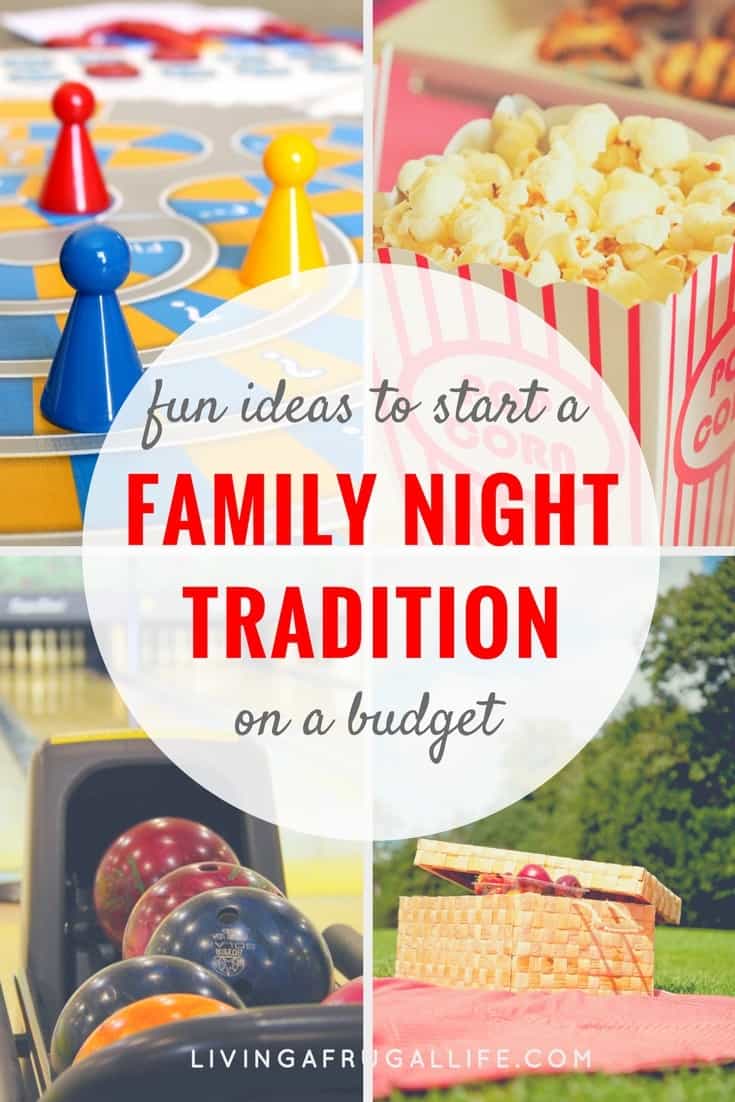 Ways to Start Having a Family Night on a Budget