4 Ways to Save Without Spending a Dime
This post on ways to save without spending a dime is a sponsored post from Valpak, all opinions and words are my own and not influenced by them in any way.
Sometimes you need to find ways to save quickly and without spending money.  We found ourselves in this type of a position many times in our marriage.  After our wedding, we were both in school and had very little money.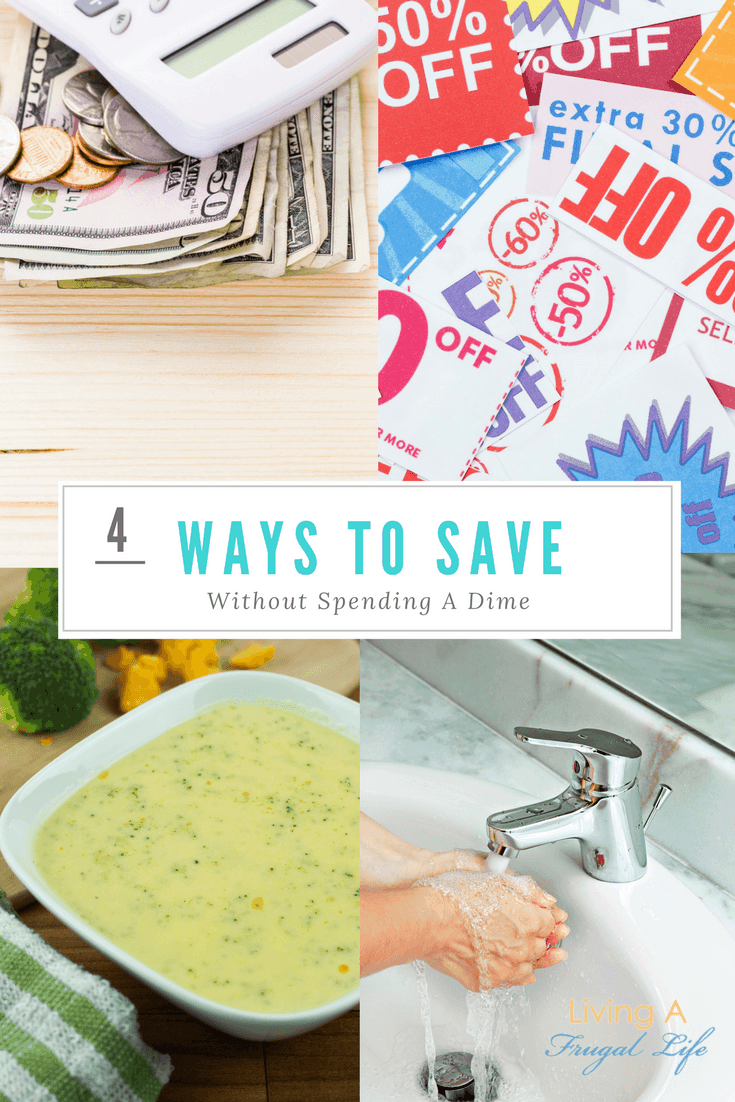 We again found ourselves in this position over and over again as we had more family members join our family and when we had emergencies in our family that cost us money.  I learned a few simple things that I could do for a short or long time to help us save enough to make ends meet and get us through those harder financial times.
When you are looking for ways to save, there are lots of ideas or what you can buy that will save you money in the future.  These ideas will help you save money without spending any money.  You can start them now!
4 Ways to Save Without Spending a Dime
Use coupons like the ones in your Valpak envelope!
If you have never used coupons, you can check out all this info on how to how to use coupons!  But some people don't want to do everything to coupon, but you can do a couple of things like using the coupons delivered to your home for free.
Sometimes the Valpak envelope gets set to the side with the junk mail.  It is easy to forget that there is a lot in there that can be used to save you money! When I was young, the Valpak envelope housed the most obscure restaurant coupon around.  but over the last couple of years, things changed.  It now has coupons for all the old stuff, but also for grocery or other awesome savings.
If you look in this months Valpak envelope, you may find a coupon for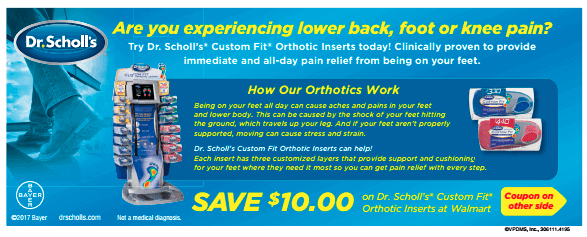 $10 off Dr. Scholl's Custom Fit Orthotic Inserts at Walmart

75¢ off any two cans of Bush's Variety Beans or Bush's Chili Beans

Free $20 gift card with purchase of $49 Sam's Club membership
That is a large amount of money saved!  Especially the sams club membership!
Conserve Water
When we were going through a drought, I learned so many ways conserve that we still do today! This is something you can do super quickly.  There are tons of ways you can do this!  Find what works for you and do it
This is something you can do super easily.  There are tons of ways you can do this!  Find what works for you and do it consistently.  You can get any bowls or buckets you have and put them in the shower when you turn the water on to get ready for your shower.  They will fill up, and then you can use this water to water the grass or plants or in the toilet or clean with it.
You can also do less watering this way which will save money as well.  You can also find lots of other ideas to conserve water on this post!  The ideas over there have saved us a ton every year!
Search for coupon codes
Coupon codes can save you a ton when you are ordering online.  I never make an online purchase without first looking for a coupon code.  even if the code is just for $5 off, or 10% off, it will still bring it down enough to give me free shipping or at least a few dollars.  Those dollars add up and you can save thousands a year with them!
bulk cooking or batch cooking
Bulk cooking is the greatest of the ways to save on food costs.  When you bulk cook to batch cook, you are making multiple meals with same ingredients so it is less waste!
Batch cooking is a great way to get your main parts of meals cooked a ready if you don't want to have the same meals all the time.  You prepare the ingredients in bulk, and then you can combine them in different ways.  It also helps when you find items on sale.  If you find a deal on chicken or beans, you can come home, and mass cook them, so you have your meal ingredients ready to go!
All of these ways to save will save you lots over time.  They can also help you get through short periods when you need to save money.  I was grateful for every cent saved as it kept us from going into debt in the early years of our marriage.