7 Easy Ways to Save on Travel
There's more to saving money on travel than cheap airfare and bargain hunting for hotels. The family or the frequent traveler can save money on the everyday expenses that add up while you're on the road, making your trip more affordable. You can use a variety of tactics to save on travel and reduce your spending while still having a fun and memorable vacation, from buying things at the discount store to sharing expenses.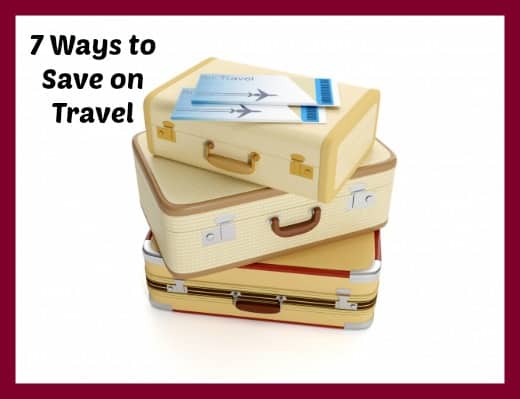 7 Ways to Save on Travel
1. Buying in Bulk
If you're traveling with a large group or multiple family members, buy travel size items in bulk. This will eliminate the extra space needed in suitcases for larger bottles while saving you money. It can also make for a quicker and cheaper trip through airport security checkpoints. Be sure to check on the Transportation Security Administration (TSA) rules for domestic and international safety regulations on liquid and gel hygiene items before you pack. If you're going to be with a large group, take advantage of the fact that buying in bulk has a much lower unit price.
2. Picnicking
One of the drawbacks to driving instead of flying is stopping at restaurants for every meal. Pack a picnic instead. You can make sandwiches and snacks at home, complete with sides and dessert. Bring your own paper products, plates and cups from home or buy them at the discount store. Pick out national or local parks on the map. Spontaneity can add fun to your trip, and you can also teach the kids to look out for blue signs with a picnic table when your crew is getting hungry.
3. Group Share
If you're sharing vacation time and space with friends or family members, make a list of community items that you will all need. Rather than each group bringing their own and creating duplicates, make a list and divide the items so that each group is responsible for specific items.
4. Efficiencies
If you'll be gone for more than an overnight, consider renting an efficiency and cooking the majority of meals in your home-away-from-home. It will probably cost less to get a place with a kitchenette than to not have one and dine out for every meal. Do your basic shopping ahead of time and pack the items in cheap storage bins for quick clean-up
5. Planning Ahead With Supplies
If you're renting a cottage or a camper, you'll need to bring your own cleaning supplies. Don't wait until you get to your destination to buy them. Plan ahead and pick up the basics at the discount store. Most areas that rely on tourism also rely on people to forget about cleaning supplies until they read the note on the refrigerator reminding them that they won't get their security deposit back unless the place is as clean as they found it. The prices at these places are always set for convenience, not frugal living.
6. Entertainment
Bring pocket games, activity books, movies and anything else to create your own fun on the road, in the hotel or on the plane.
7. First Aid
Like cleaning supplies, first aid items are typically priced much higher in tourist areas and convenience stores. Make sure you have the basics in a first aid kit stashed in the glove box or in your camping gear before you go. Don't forget the hand sanitizer.