Frugal DIY: Homemade Disinfectant Wipes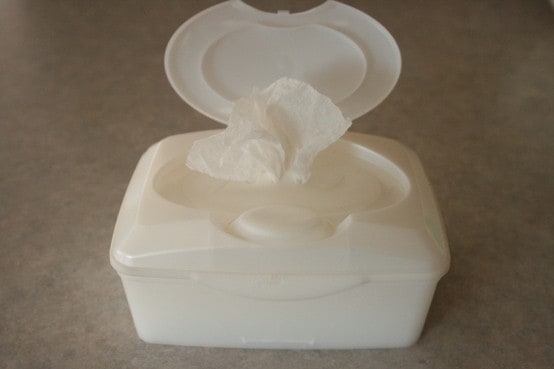 I was searching pintrest for some frugal organization and tips for living in a smaller house and I found this absolutely great recipe for frugal Do it yourself (DIY) Homemade Disinfectant Wipes!
There are so expensive at times, so this it a great way to save some money and use your coupon bought paper towels, reuse an old wipe container and yet another use for vinegar (I would add some water to it to dilute the vinegar a bit)!  If you want to save even more money you could use this recipe with cloth wipes that can be washed and reused!!!!!