How To Quick Clean Your Microwave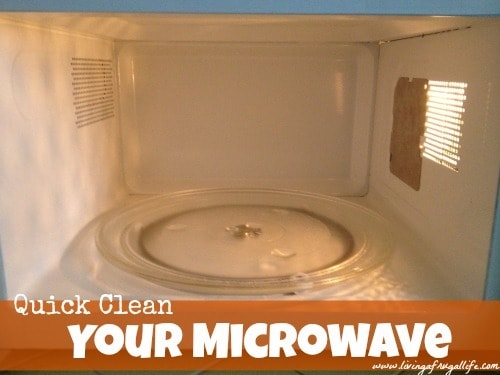 Sometimes you only have a few minutes to quick clean your microwave. So instead of just putting it to the side and not doing it, use this super easy tip to get it clean in about 5 mins!
I am kind of embarrassed to show you this, but this was my microwave at the start of my quick clean.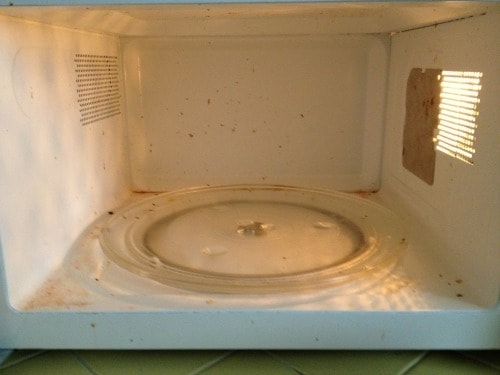 YUCK! So I took my special quick clean recipe and took 5 mins to clean my microwave! Here is how you can do it.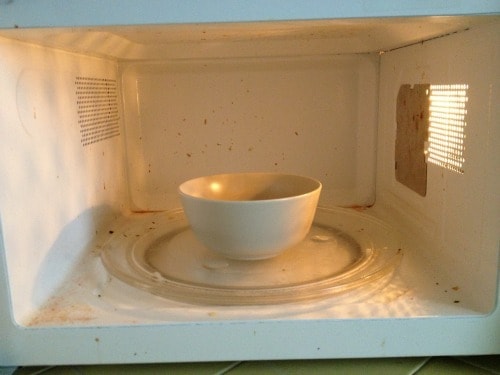 How To Quick Clean Your Microwave
Make a bowl with 1/4 cup of lemon juice and 3/4 – 1 cup of water.
Put that in the center of the microwave and turn it on for 4-5 mins.
When it is finished you will have a drippy, wet microwave. Take a clean rag, it can be wet or dry, and wipe out the microwave leaving it clean!
How often do you clean your microwave???