Wouldn't it be nice to have a place to keep track of each individual bill you own? This Individual Bill Worksheet is perfect for this. It allows you to see when the you paid the bill, the amount you paid, and what your balance is. This is great for keeping track of your bills without having to keep track of each actual bill in your home.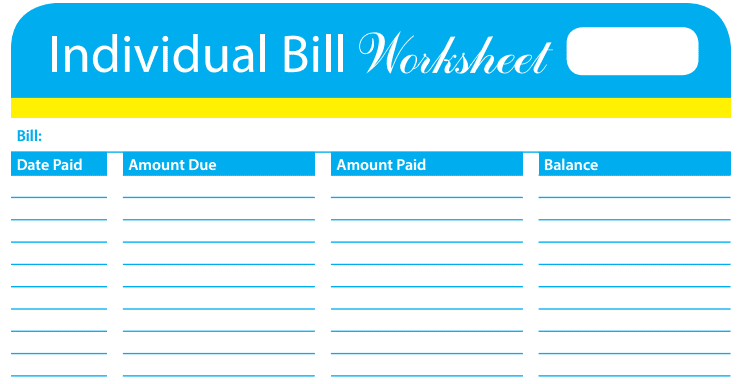 Since we went from not having many bills to have a TON of bills, I was looking for a way to simplify things. We are currently using these bill worksheets as a way to make sure our bills are getting paid and as a way to keep track of things. Paying down debt is not easy at all. However, I'd like to make it easy because no one has time for nonsense.
I'd like to share this printable with you. You can actually download it by following this link… Individual_Bill_Worksheet.
Be sure to check out the other family budget printables!
You can also get more tips on a perfect family budget here!