10 Tips For Having A Budget Friendly Fall Wedding Of Your Dreams
Are you looking for tips for having a budget friendly fall wedding? Did you know more than 30% of weddings are held in the fall months? It's becoming more and more popular for those wanting an outdoor wedding or rustic themed wedding.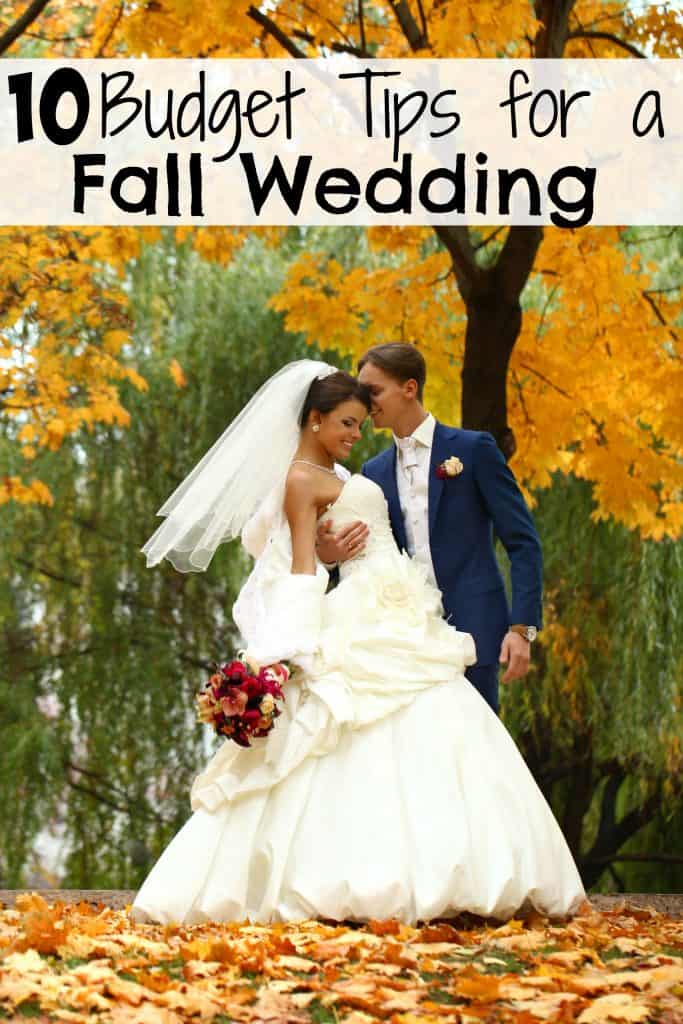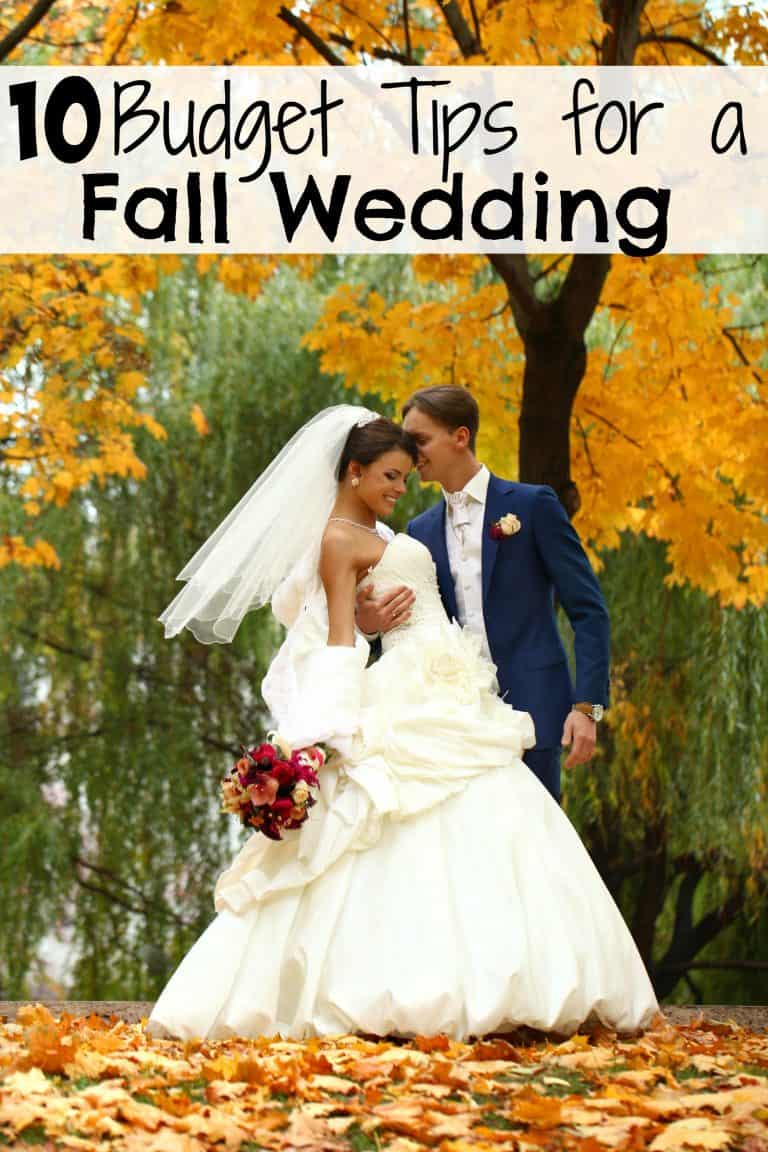 The weather is nice, there are so many great color choices, and for many, it's just their favorite time of year.  If you, like many others, are looking for a fall wedding here are 10 ways you can do so without breaking the bank!
10 Tips For Having A Budget Friendly Fall Wedding
1. Pumpkins
Multi-use items is one of the best tips to have a budget friendly wedding. Hit the Dollar store or Amazon for pumpkins you can spray paint to match whatever colors you want. Use them to line the aisle, then they can be moved to use as centerpiece décor. Double Duty!
2. Line the Aisle
If outside collect fall leaves in the colors you want the day or 2 before the wedding and line the aisle with leaves. This will define an aisle and bring one of the best aspects of fall into your wedding.
3. White Cake
Go for a white cake, plain and simple, and get some beautiful fall leaves like these from Amazon and place them on the cake. Bonus tip just do a 2 layer cake to cut and use sheet cakes for everyone else! They will never know!
4. Mason Jars
Use mason jars with wildflowers or take colored leaves and use mod podge and cover the outside of the jar with fall leaves for a centerpiece, then put a tea light inside and light for some great colors! You can glue some burlap to the center of the jar as well then tie a few leaves around the center for décor.
5. Pinecones
Use pinecones as fillers in bouquets, in your centerpieces, and as table décor. You can even spray paint them with your wedding colors with some glitter paint for some added bling.
6. Burlap Table Runner
Get simple table clothes (think cheap!) and get burlap to make table runners. You can paint them any way you want to match any décor. Try adding your names, and wedding date. You can even paint your table numbers!
7. Fall Frames
This one will take some time and is great for smaller weddings. Make your own wedding favors! Take small twigs and make some small frames and add acorns as décor. You can also buy some frames at the dollar store or on Amazon and frame them with acorns.
8. Go Rustic
Fall décor is the perfect décor to use a rustic theme on. Being this is a very 'in' theme right now you should be able to pick up décor cheap on Facebook groups and Craigslist from other people weddings.
9. Hot Chocolate
If the weather is going to be cool consider ditching the alcohol for hot chocolate to warm everyone. This would be a HUGE budget saver! You could even splurge a little on your budget friendly fall wedding and get some flavored ones!
10. Use Leaves
Use leaves you can pick up around your neighborhood for free or buy super cheap on Amazon! You can paint them with the Glitter Blast Spray paint (mentioned above) and then use a marker and make place cards, Use them as filler in flower arrangements, spray with the glitter paint and tie up with ribbon and hand around for hanging décor, and so much more! Think outside the box!
Did you have a fall wedding? What tips do you have for those looking to have a fall wedding on a budget?
Be sure to check out more budget wedding tips for receptions!
More from Living A Frugal Life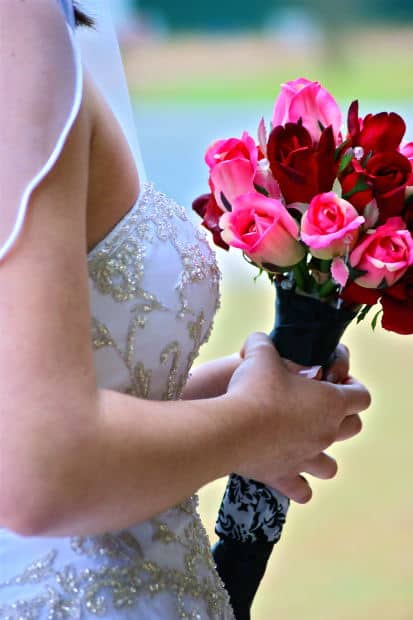 How To Save Money On Wedding Flowers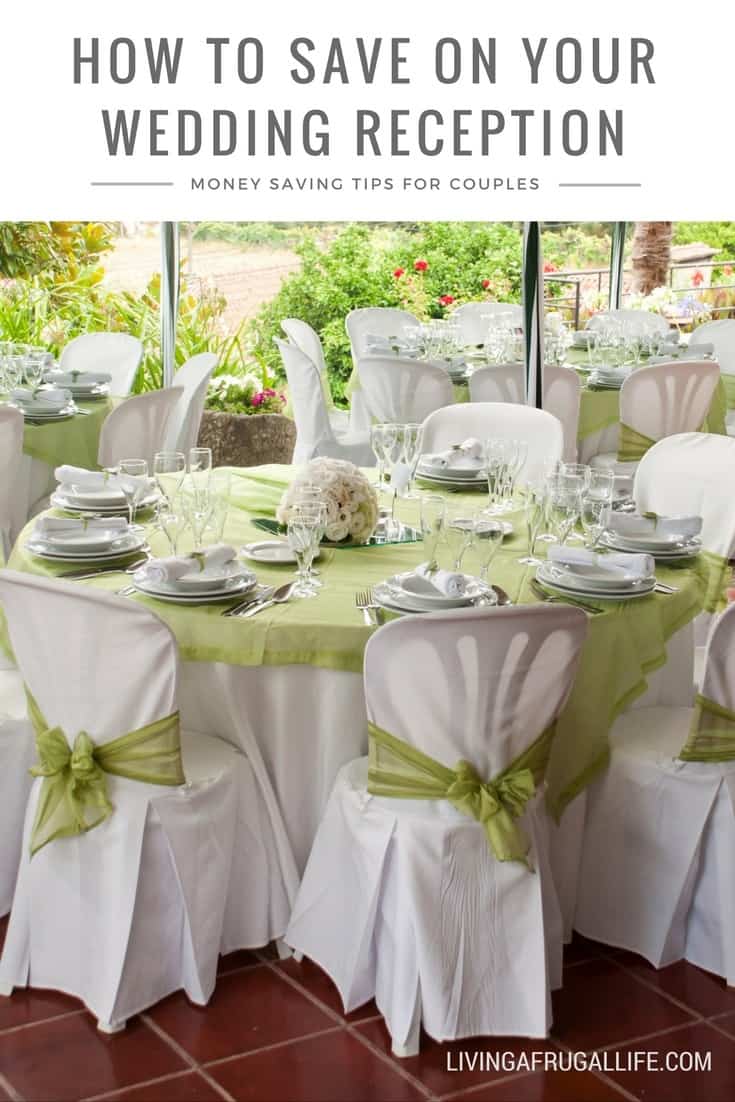 How To Have A Money Saving Wedding Reception