If you have done any kind of gardening in the past, you will know that a raised vegetable garden is a great option for many people.  There are ways you can DIY a garden without it costing a tremendous amount of money.  This makes it a good option for those no matter what space you have or the money you can invest into it.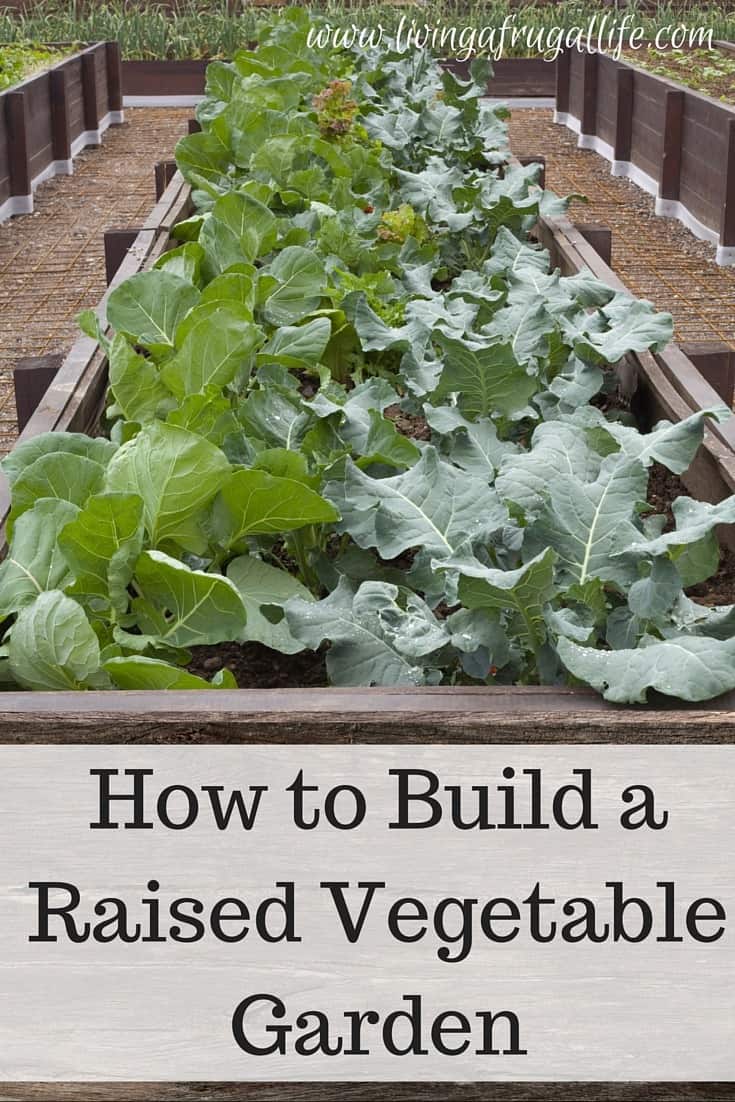 Check out these tips for building your own raised vegetable garden so you can get started making your garden now!
How to Build a Raised Vegetable Garden
Gather Supplies
Whenever I'm trying to make something like a raised vegetable garden, I'm focused on gathering supplies as cheaply as possible. I ask around and see what my friends may have lying around before I head anywhere to buy supplies.
Build a Frame
After I have the supplies I need, I start working on the actual frame to the raised garden bed. The frame needs to be as big as you'd like your garden to be. However, some garden lovers opt to build several raised garden beds instead of just one because it makes things a little easier space wise.
Stir Up the Soil
You will want to take the time to stir up the soil underneath the raised vegetable garden to help water drain properly. After you have stirred up the soil underneath the raised garden bed, you'll want to add a rich soil to the top of the garden bed to top it all off.
Make sure the soil has plenty of nutrients in it because this is what will ultimately help your veggie garden reach its fullest potential. There are lots of potting soils or raised garden soils to choose from
Go Ahead and Plant
The next step of a learning how to build a raised vegetable garden is the easiest part. You are simply planting the veggies. You will want to ensure the veggies are spread far apart enough to give them enough space to grow. After you have planted the veggies, take the time to water them and always plant them where they will get enough sunlight.
You can use this same method with raised flower bed gardens as well!
Learning how to build a raised vegetable garden, so you can enjoy vegetables all summer long.