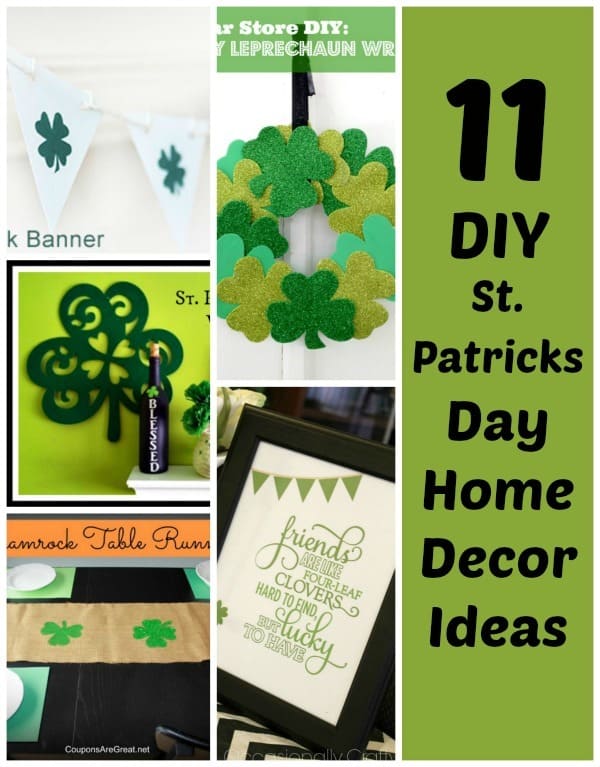 St Patricks Day is upon us!  I LOVE March mostly because of the way spring seems to always appear and save my sanity!  But I also love the green St. Patrick's Day decorations and feeling of luck in the air.  Who wants to try your luck???
We don't like to spend a lot of money on decor for the different holiday's because we are trying to put our money toward the loans we are paying off.  But it is important to have a house filled with decor to make you feel the joy of the holiday.  Who says only red heads can have fun on a holiday like this???
To get your house in the spirit, here are some easy decorations you can make!  Most are easy and quick which is always a plus!