5 DIY Holiday Greeting Cards Holders
Holiday cards are not a thing of the past; you still need a holiday greeting cards holder in your home to display the beautiful picture cards people send.  But figuring out a way to present the holiday greeting cards is the hardest thing. You want to put them in a way that they don't look cluttered and also show like you appreciate the cards.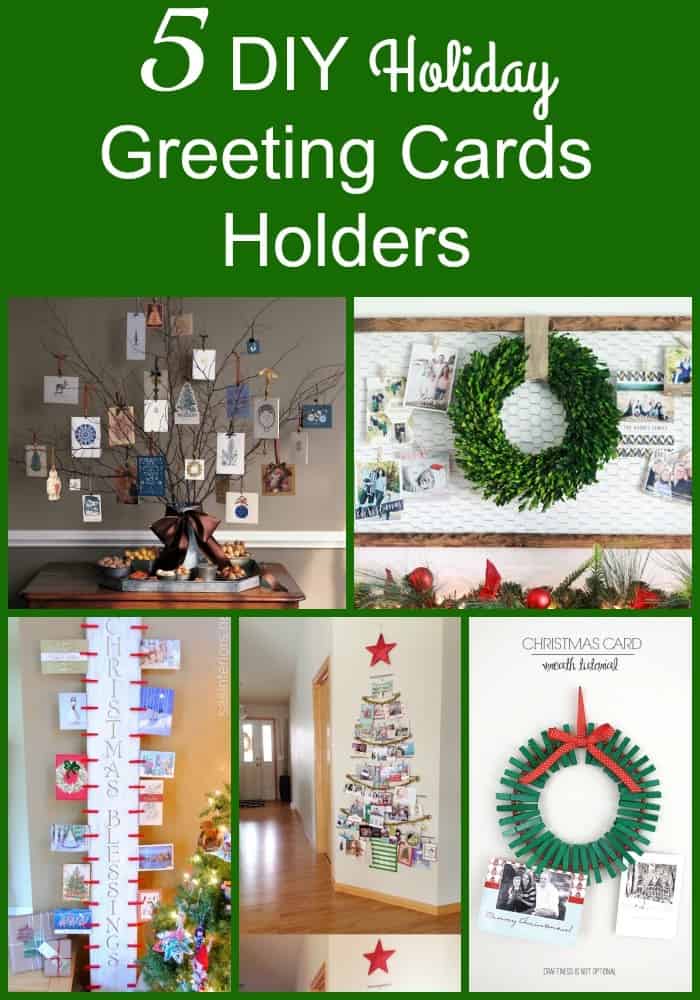 5 DIY Holiday Greeting Cards Holders
Here are my favorite 5 DIY holiday greeting cards display ideas.  I love that most are just around your house or things you could make in about an hour.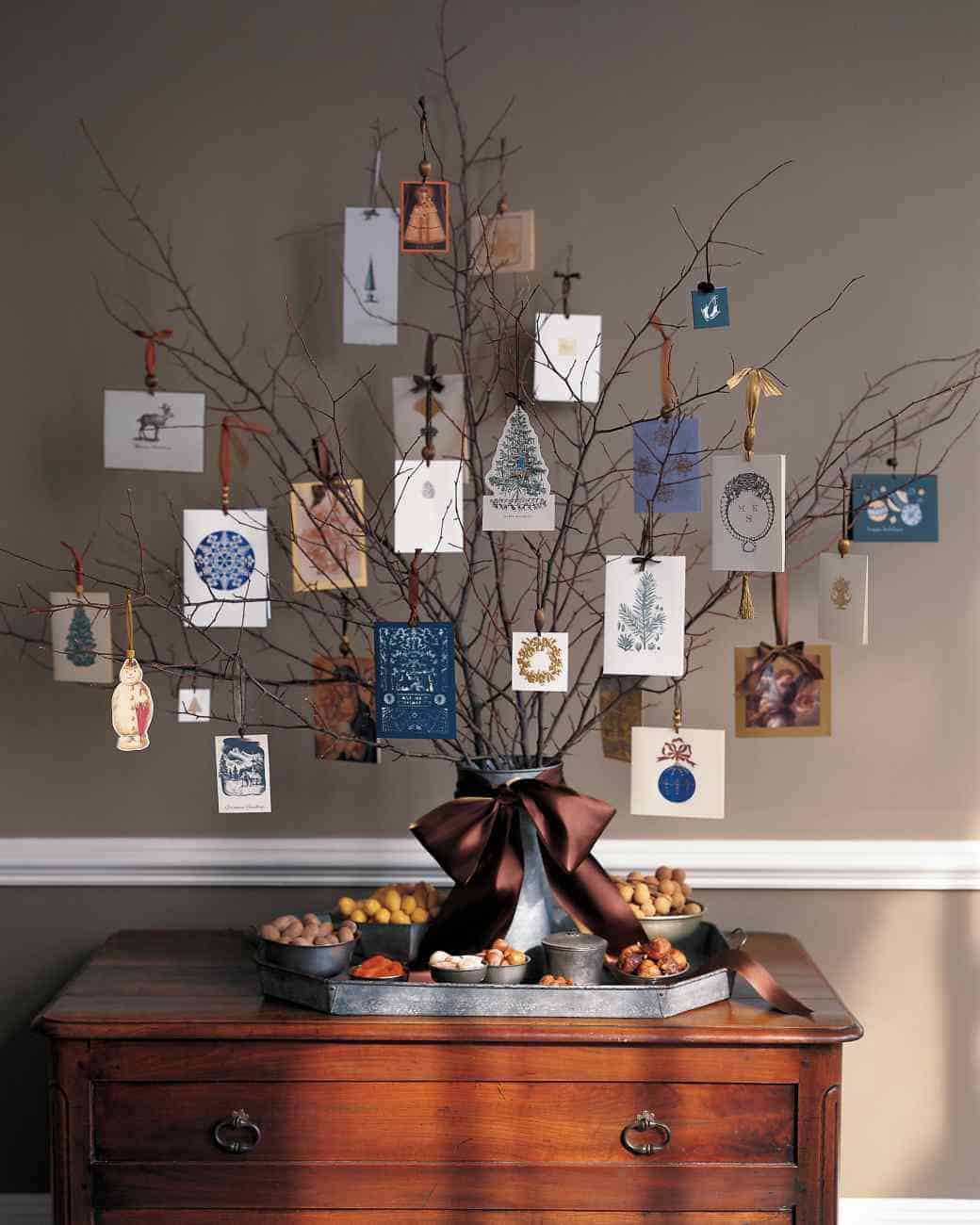 Check out this super cute idea for hanging the cards on a tree you can use over and over for all the holidays!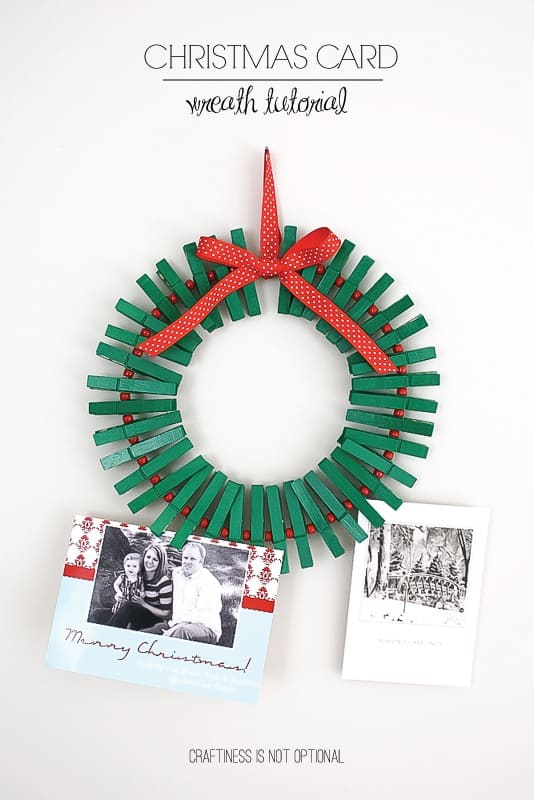 This super cute Christmas card wreath is so easy to make! You may already have everything you need to make this!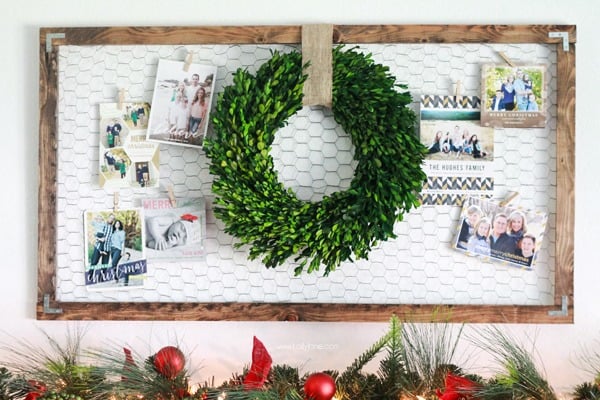 I LOVE this rustic chic card holder!  Looks perfect with or without cards!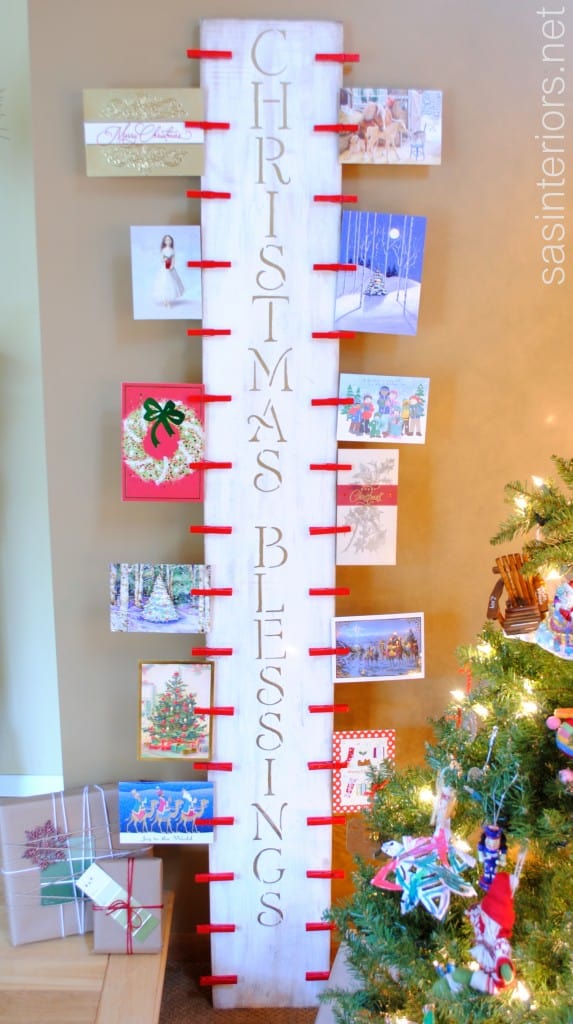 I love this simple holiday greeting card holder!  It is great for small spaces! You can put it on a wall between rooms or in a corner!

I love how this washi tree card holder is so cool!  It costs under $5 too, which makes it even better!
I love each of these holiday greeting cards holders are all simple to make, and they are great for apts or small spaces!
If you enjoy DIY projects, you will also enjoy these other holiday crafts and DIY activities.