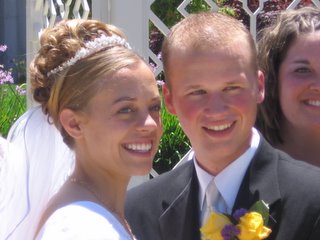 Wow, I can't believe it has been 6 years since I was married.  Some days I feel like it has been forever and other times I look back and think what a short time it has been for me and my hubby. Matthew and I were married in Oakland in the LDS Temple.  If you don't know what that is, please check out the link, it explains all about it and why we chose that place to be married.
I can only say that as I look back now, I have been so blessed with an amazing family as a result of our choice to be married 6 years ago.  I have been blessed with the best husband who puts up with more then most that I know.  He is loving and sensitive and picks up the slack where I lack.  I couldn't have asked for a better husband and father of my kids.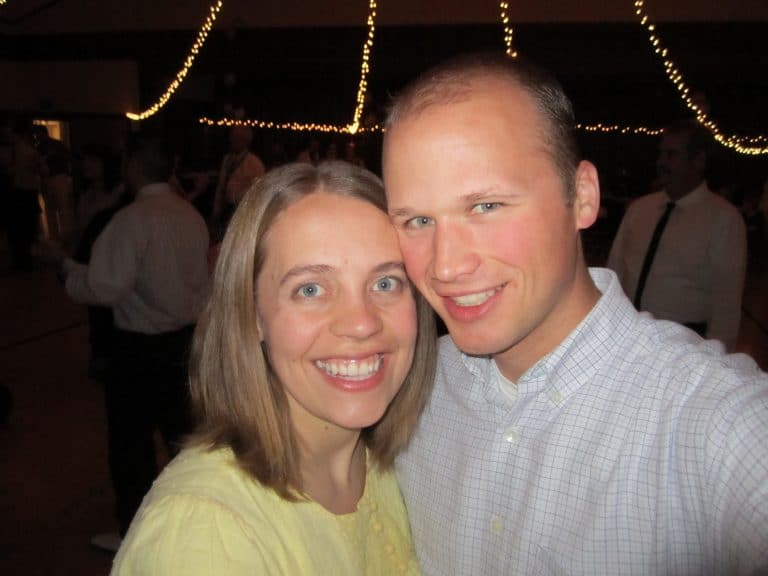 You may in the near future see more of him around as he is starting to help me a bit more with the blog.  he has been there supporting me through all my crazy ideas and ventures and has put up with my lack of time.  So now he is willing to continue to support me by helping me.  I don't know many guys that would hold a coupon binder and baby while walking through the store with his wife as she takes pictures and walks around leaving him behind many times while at the store.
Thanks Matthew for your love and support and the way you let me chase my dreams.  I appreciate the sacrifices you have made for me and the family and the support you are to me every day.  I could never make it without you!
I will have the rest of the deals up later tonight.  I will be out with my hunny for the rest of the afternoon!