Men's Spring Thrift Store Fashion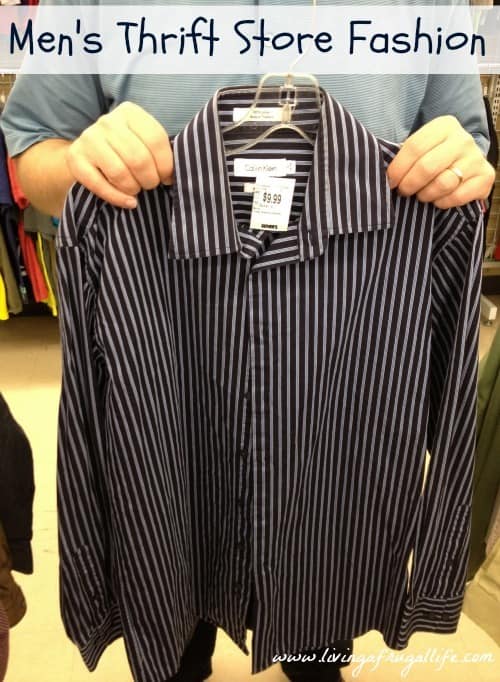 My husband has been on the look out for a few new clothing items. believe it or not he has had most of his clothes since we got married 7 years ago!!!! (I know, right?)
Well, since we are trying to shop only at thrift stores and in clearance sections, we headed out to our favorite thrift store, Savers, and we found him a few really great deals on clothes! He was kind enough to model them for me so I could take some pics. Try to remember as you look at these that he is taken ladies… you may only look, don't touch. 😉
Outfit set #1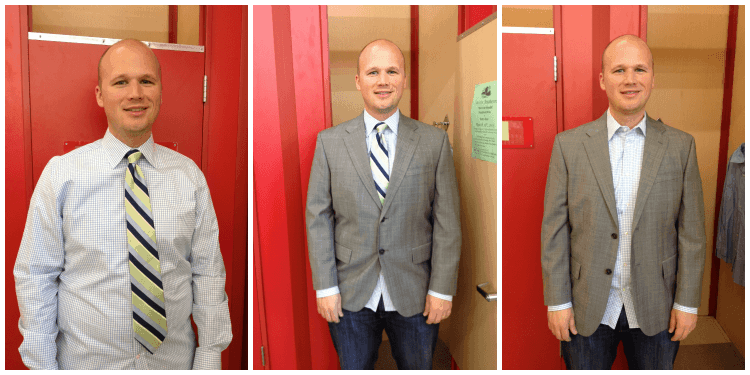 This is a great set with lots of options. My hubby was looking for things he could wear to his internship for the summer. He was also trying to find items that were casual enough to wear everyday as well. This shirt is from J crew, cost $12.99, and could be worn by itself with some nice slacks, with jeans, or with or without the tie. It could also be worn with a blazer and black slacks. The blazer, which cost $9.99, could also be added with jeans and the shirt for a dressy casual combo as well!
Shirt #2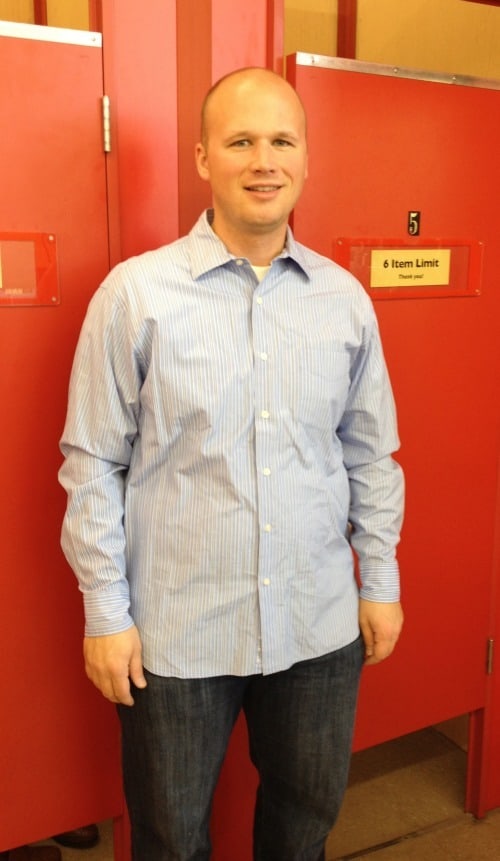 This shirt is also a great one for casual and dressy options. It is from H&M and cost $6.99. It would look great with black slacks as well.
This is a great way to save money on men's fashion. Just be sure you are looking for name brands and quality fabrics that last when you are searching for frugal fashion.