10 Last Minute Teacher Gifts For $10 Or Less That Teachers Love
Teachers are amazing and deserve every appreciation you can give. But sometimes, teacher appreciation gifts can sneak up on you. You need some quick teacher gift ideas that don't look like you waited until the last minute to get your gift. These last-minute teacher gifts will give you what you need to get your teachers the appreciation they need!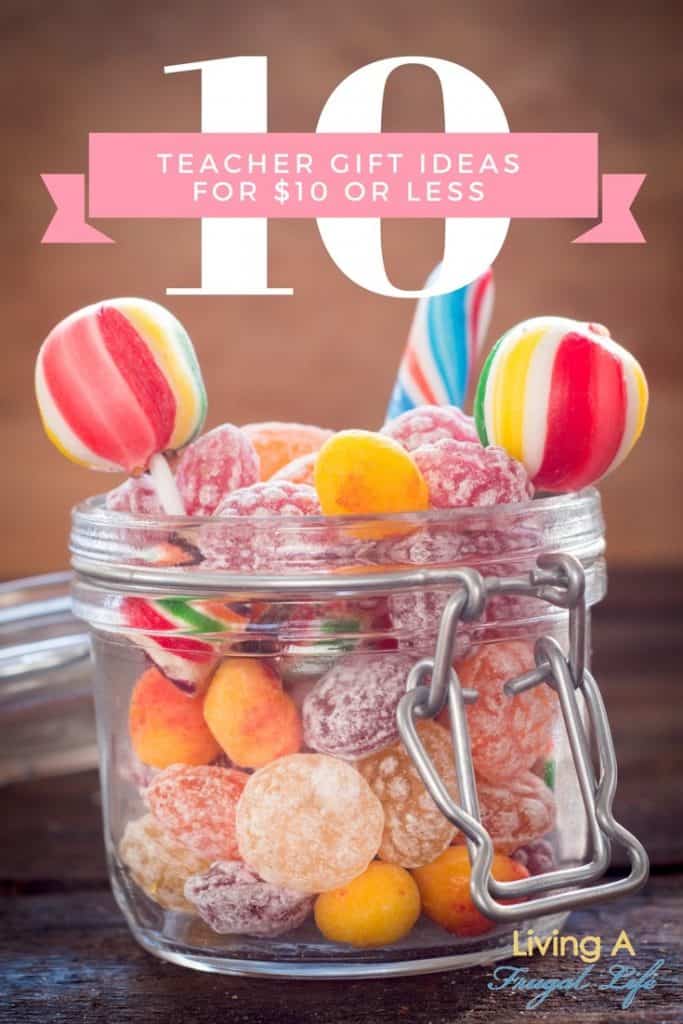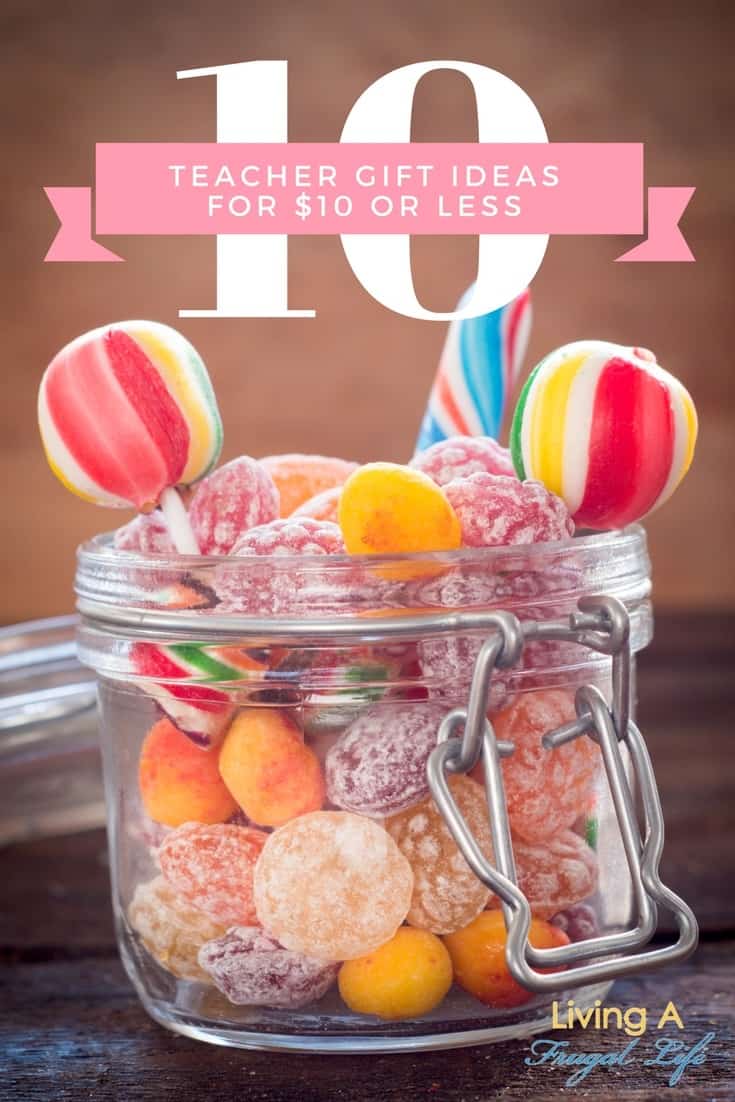 How much should I spend on a teacher gift?
A teacher's gift doesn't have to be pricey, high-end or gourmet. Most teachers appreciate the little stuff you do as well because any little bit helps and shows them appreciation for their hard work. Diy teacher gifts are some of teachers' favorites!
While there is no specific amount you should spend on a gift, it may be a good idea to spend at least $10 if you are getting a gift card or a gift basket. But if you are making a diy gift, you can spend nothing and it may still be a thoughtful gift. So it is best to look at your budget and figure out how much you can comfortably spend and set that as your teacher gift budget.
What is a good gift for a teacher on the last day of school?
Most people give a gift on the last day of school. It can be challenging to know what to give because you want to show you appreciate their hard work but you don't want to get them schooly items.
A good rule of thumb when you are buying a end of school gift is to think about what the teacher likes outside of school. What hobbies do they have? What places do they like to shop? What type of a family do they have? Knowing the answer to these questions will help you to get a meaningful last day of school gift.
What gifts do teachers like the most?
Right now a teacher favorite is school supplies or special gifts made by the kids. These often times are not expensive at all! These make an easy last minute gift. I think these are some of the best gifts for teacher appreciation week too!
Another way to make it look like you spent a lot of time on your gift is to get a group together. Whether it is a christmas gift, cookies or an amazon gift card, nothing makes it seem like you spent lots of time then having a larger gift from a group!
An easy way to do a group gift is a gift basket where you all contribute a part of it. Add some printable gift tags and you have a meaningful gift that is unique to the teacher!
10 Unique last minute teacher gifts for $10 Or Less
1. Gift Cards–
Never underestimate a thoughtful gift card -fast food, grocery store, bookstore, Starbucks, Never underestimate a thoughtful gift card -fast food, grocery store, bookstore, Starbucks, teacher supply store, etc… Teachers work long hours and dip into their own pockets quite often, give them a hand with a little plastic to lighten the bills. Tuck one in a coffee mug or cup with a straw from Dollar Tree as a gift card holder.
2. School Supplies–
Again, teachers dip into their own pockets oftentimes to provide supplies for the class. Fill a gift bag with crayons, pencils, erasers, and other items or create a bouquet of supplies using rulers as flower stems and tuck into a pot.
This is an especially good item for a first year teacher gift as they are having to start from scratch to build their classroom.
3. Plants–
Plants clean the air and are just pretty to look at.  Create a stunning desktop display with a little soil and a succulent in a fish bowl or mason jar. Plants like succulents are a great idea since they don't have to be watered as much. If you need to know how to care for succulents, check out these gardening tips!
4. Candy Jar–
We all need a little sweetness in our life! Buy a cute jar with a lid and a couple of bags of individually wrapped candy, something like mints or chocolate, for those afternoons when they need a pick-me-up.
5. Manicure Supplies–
Tuck clippers, a nail file, a travel-sized hand lotion, and a pretty polish in a jar, small basket, or gift bag.
6. Baked Goods–
Homemade brownies or mini muffins with a nice note can make a morning or afternoon sweeter and more enjoyable. Sometimes the hours make things like baking impossible to do during the week, your gesture will be appreciated!
7. Movie Night–
After a long and sometimes stressful week, a movie can be just the thing a teacher needs to unwind. Make a simple basket with a box of microwave popcorn, a couple of packages of candy, and a gift certificate for a few Redbox movies!
8. Coupon Book–
Teachers love help in the classroom. A great way to extend your help is to create a cute handmade coupon book offering your services for collating, stapling, tearing out workbook pages, on field trips, reading to small groups, etc.. Let them know what days are good for you to be available to help. This one's a freebie for you that they will love!
9. Soaps and Sanitizers –
Give them the gift of cleanliness, including a box or two of tissues, hand soap for the bathroom, and sanitizer for teachers' desks to fight off germs during cold and flu season.
10. Books–
Pick up a few leveled readers in your child's range and gift them to the teacher for her classroom library. This is another way to help them from dipping into their own pocketbooks. Last year my son's teacher had a wishlist up at the book fair, and I let him pick out several books to donate, three readers were right around $10.
If you need more ideas for teacher appreciation, check out more ideas for teacher appreciation over on Mom's Confession.