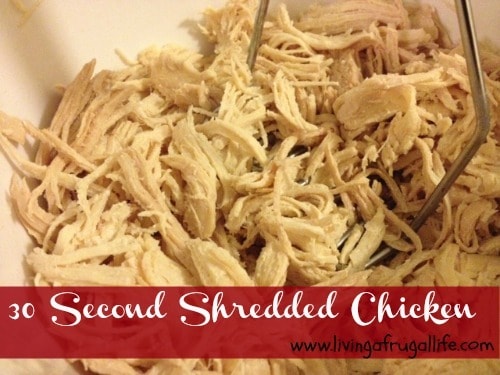 Easy and Quick Way to Shred Chicken in 30 Seconds
I have seen a pin on pintrest come up every so often of how to shred chicken easily.
While we have a stand mixer, it is not easily accessible and to just shred chicken it seemed a little silly to get it down just for that and have to wash it all out.
So I decided I was going to find a new and easier way to do with with much less clean up.
I thought what about my potato masher?
So I pulled it out and started mashing my boiled chicken.  30 seconds later I had a perfectly shredded bowl of chicken!  I didn't even have to wait for it to cool!
Easy to do, easy to clean up!  Perfect solution!
Check out some frugal recipes you can make with chicken!