10 Low Cost Fall Home Decor Items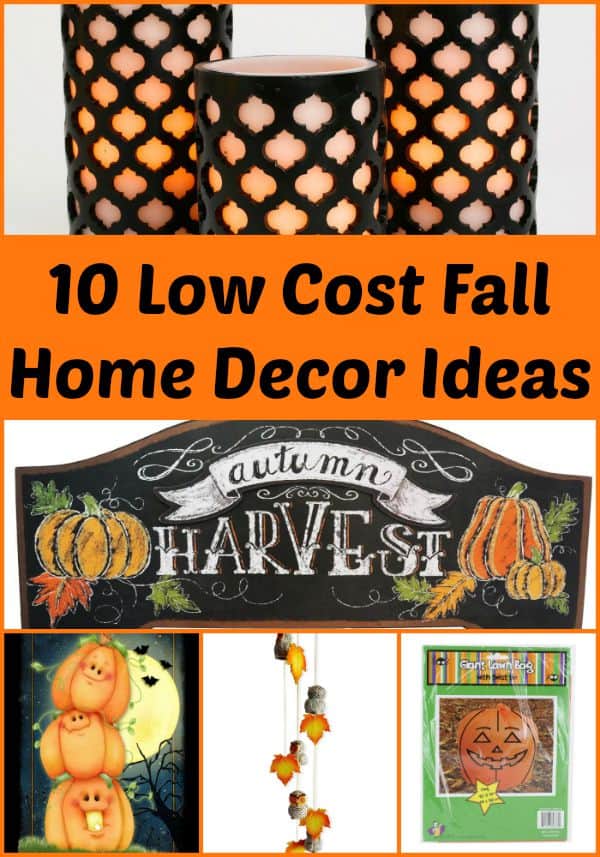 Autumn is a beautiful season, with it's changing colors, cooler weather and home baked treats. I love all the fall home decor ideas that other have, but sometimes with birthday parties, school starting, and sports and Robotics, it is impossible for me to find the time to do much of anything.
But I LOVE fall!  The weather changing, the leaves changing, and the clothing changing is just what I need to give me a pick me up that I need to get my spirits up!
Changing out decor for different holiday's can get pretty expensive.  But you don't have to spend a lot to bring a festive touch of autumn into your life. Here's a list of ten low-cost items, most under $20, that would look great in your home. They also make a thoughtful gift for anyone you want to share the season with.
2. Falling Leaves Ow Wind Chime
4. Fall Chalkboard Welcome Sign
7. Fall Pumpkin with falling leaves Applique Garden Flag
8. Garden Stack O'Lantern Garden Flag
10. 3 Moroccan Flameless Candles with Timer
Each of these will make a great addition to your home or yard!