7 Simple Room Decor Ideas For Decorating With Leaves
Leaves are in abundance during the fall season, so why not take advantage of them by using them as part of your room decor ideas? Leaves are perfect for using around the home and in the garden and can offer many practical and even fun uses in DIY projects.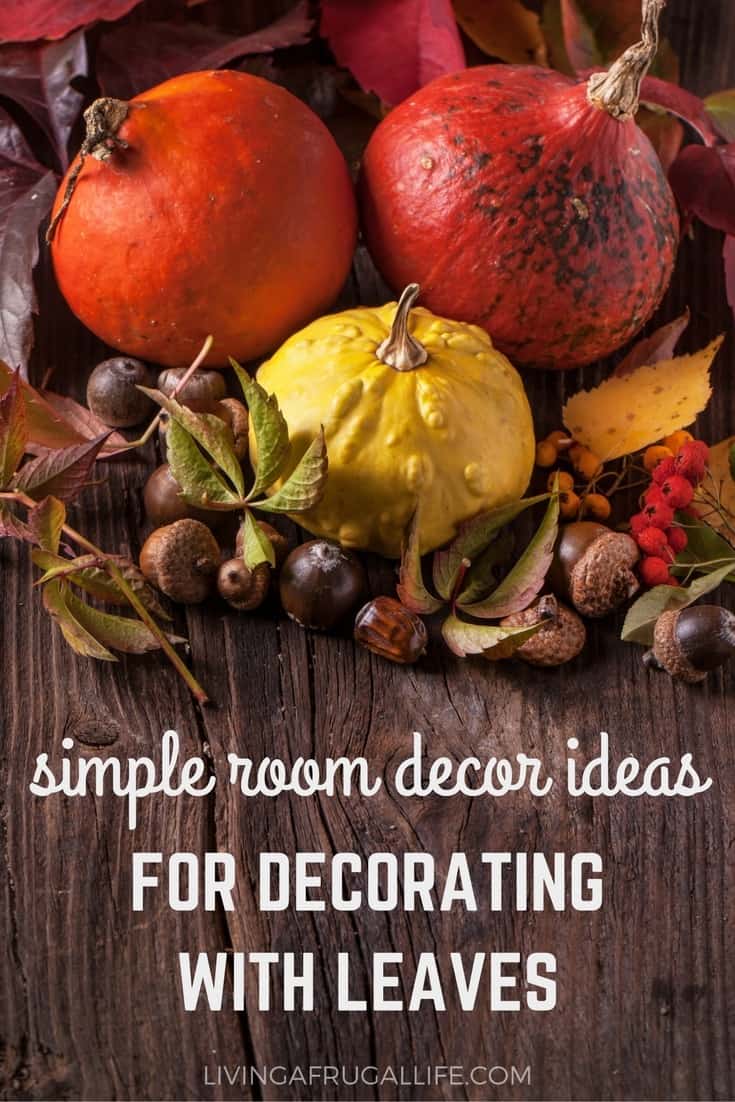 If you have more leaves than you know what to do with, take a peek at these 7 simple ways to decorate with leaves. You may never look at them the same way again.
Room Decor Ideas For Decorating With Leaves
Make a leaf bowl
Take a plastic bowl and line the inside with a layer of Mod Podge. Press your leaves to the inside of the bowl so they are flat. Continue layering the leaves on until the inside of the bowl is covered. Add another layer of Mod Podge over the leaves. Allow to dry and gently remove. You will have the perfect leaf bowl!
Frame them
Of all the room decor ideas, this idea is the easiest way to decorate with leaves! Find some colorful scrapbook paper and glue a dried or pressed leaf to it. Place it in a fun frame for some instant autumn décor.
Make a leaf mobile
Find some colorful leaves and poke holes in the top. Thread thin ribbon through and hang the ribbons from a hanger or even just the ceiling. This is a great craft for kids that will turn the indoors into a fall wonderland.
Use them as bowl fillers
Take colorful leaves and fill wooden bowls or metallic bowls with them. Add in some acorns and twigs too if you wish. It is an easy way to add a pop of color to your table.
Add them to vases
Gather some colorful leaves and twigs. If you wish you can spray the twigs with gold spray paint or silver spray paint. Then, add dabs of glue to the leaves and press them to the twigs. Arrange the twigs in a vase for a simple centerpiece.
Craft a leaf garland
Find your favorite leaves and press them. Glue the pressed leaves to some colorful squares of craft paper. Attach the craft paper to a ribbon in the length of your choice. Hang your garland from a mantel, bookshelf, or entryway.
Decorate a place setting
Nothing looks more rustic than leaves being used in a place setting. Place a single leaf on the plate or spray paint it gold and write the guest's name on it with a black marker. It is an easy way to add fall charm to your table.
See how easy decorating with leaves can be? Give these simple room decor ideas for decorating with leaves a try and you are sure to find some simple ways to add the feel of fall to your home without spending a fortune!
Check out these other fall room decor ideas From Living A Frugal Life!
DIY home decor wreath for fall for under $10!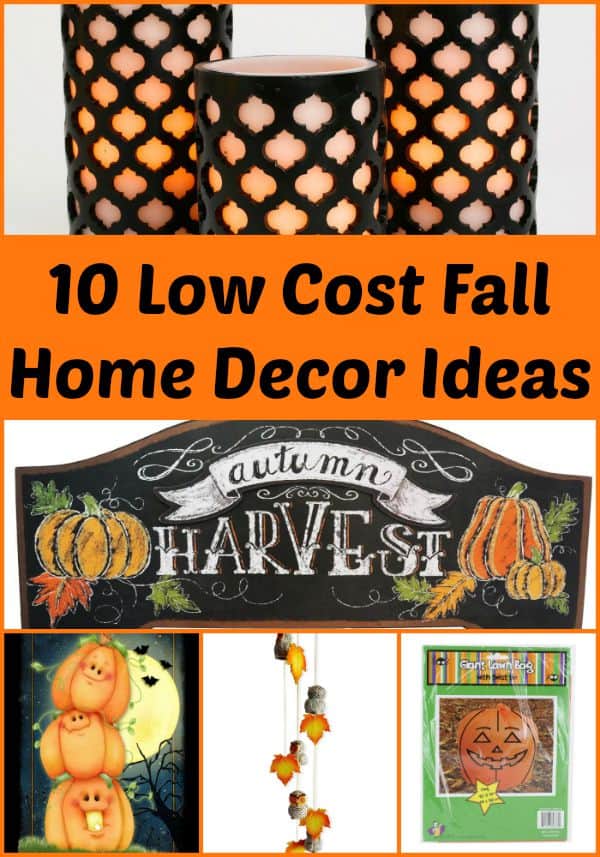 10 low-cost Fall home decor items