30 Easy Christmas Decorating Ideas On A Budget
If you are like me, you love to decorate for the holidays! But you need some easy Christmas decorating ideas on a budget to make the money you have stretch to be the best decorations you can.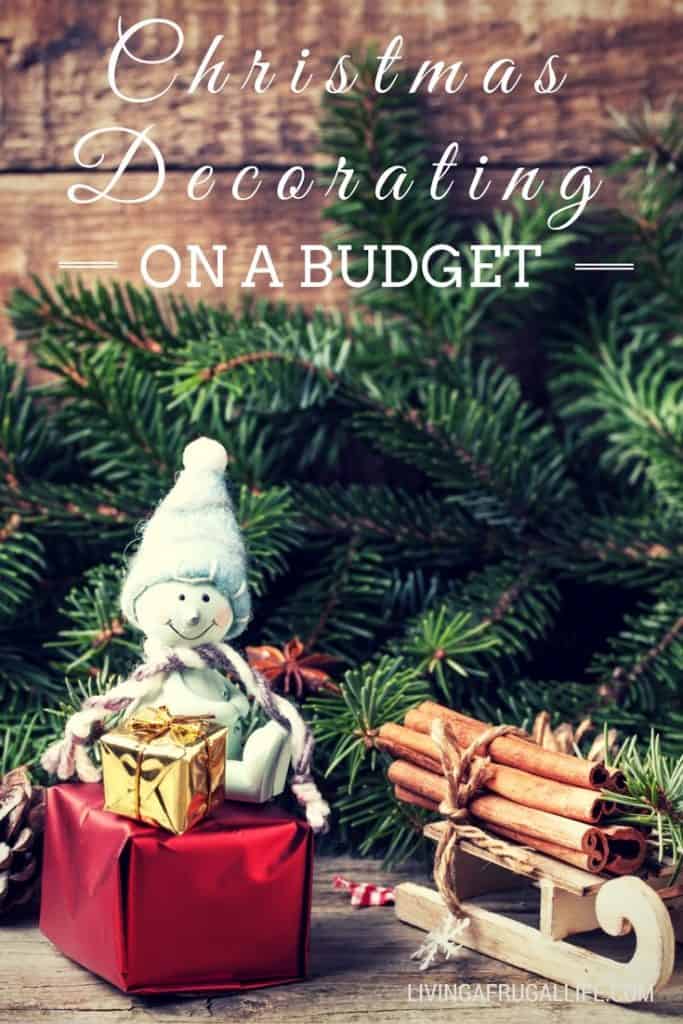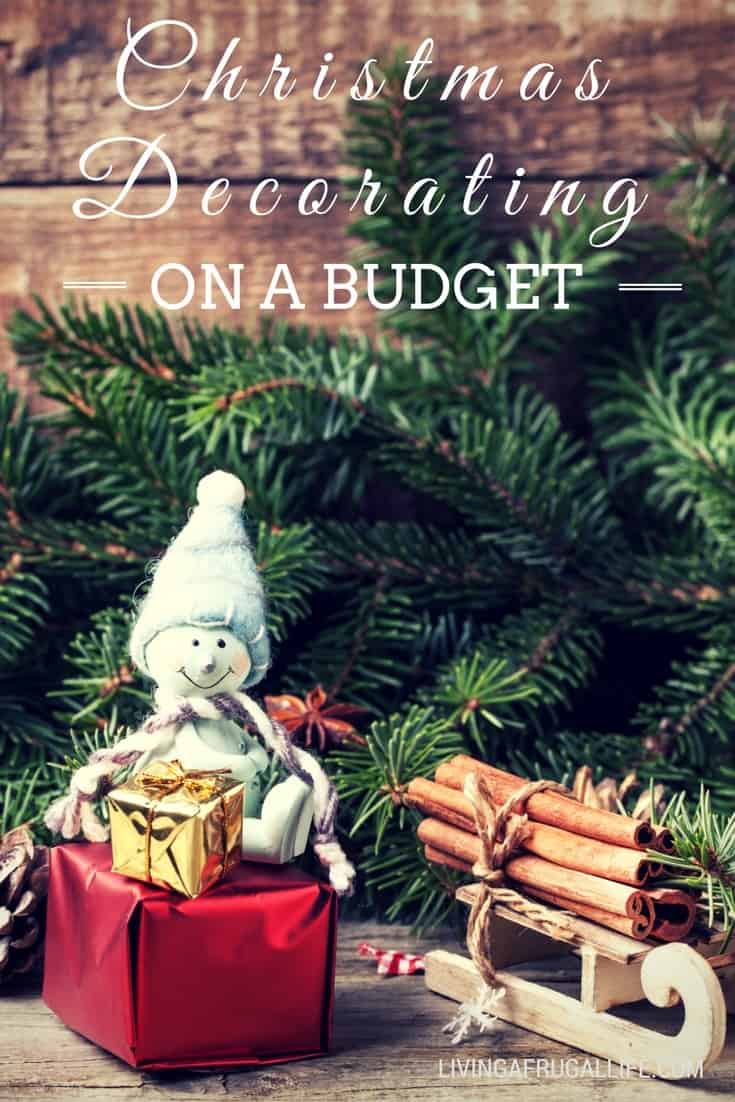 Most Christmas decorating ideas have been hard for me to do because we didn't have much space to store the decorations when it wasn't Christmas.  To help me limit myself, we have a small box that we limit to our decorations and if we get something new, something has to be taken out.  So I have had to get creative each year to make my house festive with things we don't need to keep.
How can I decorate for Christmas with no money?
How can I make my house look Christmassy?
How can I decorate without spending a lot of money?
Easy Christmas Decorating Ideas On A Budget
There are a few ways to make each year a bit more festive for free!
Use nature.
One of my favorite types of holiday decorations are things you find in nature.  This is a very easy cheap I like to think of it as a colonial decorating style.
This means that you go out and get branches off trees. fruit, leaves that are changing color, anything you can find to make you home look more festive. Then you can make things out of them like wreaths or table decorations and such.
Buy fruit and spices
part of the holidays feeling like the holidays is the smells connected with it. The smell of pine and citrus are telltale signs of the holiday season starting. You can use this to your advantage by getting some oranges and cloves and some apples slices. Put the cloves in the orange and dry some apple slices and put them in a dish together. your house will smell amazing and look so festive at the same time.
Facebook free sites or the resale groups.
One of the best Christmas decorating ideas on a budget is to use these free or resale sites. You can get so much for so cheap! You can also get many items free that will be great additions.
Each city should have a local chapter of it so just search for yours. then you can request some decorations from people or some fabric that you can them make into decorations and it will be free. You can make a table runner or just take the fabric and scrunch it in the center so that you can put a bowl or fruit or something like that on top of it.
Make them yourself!
A tree skirt is a great way to decorate a little as well. These can be homemade or a DIY Christmas tree skirt. If you plan ahead, you can get great deals on holiday fabric after the Christmas holiday prints are clearanced out.
You can just take a piece of fabric and put it around the bottom, hiding the unfinished edges if you do not want to sew. This is especially great as it is no sew and if something happens to it, is easy to fix and easy to wash. If you do need to wash it and you have a serger you may want to serge the loose sides so they don't fray. You can also use a fabric like fleece that doesn't fray.
All these easy Christmas decorating ideas on a budget are great ways to stretch your budget this holiday season and still have the decorated house of your dreams!