Simple Living Challenge Day 7: Controlling Toys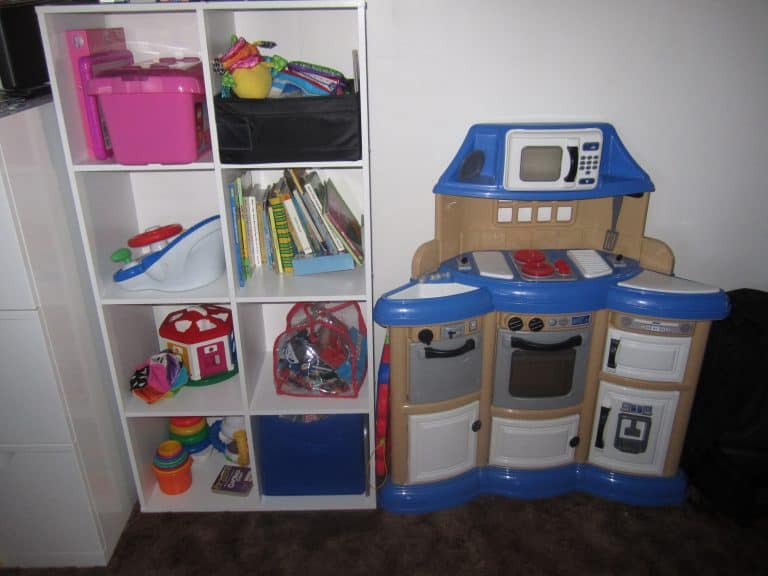 Toy Organization
One of the hardest things with having kids is that it is SO hard to get the toys under control. No matter how fast you clean there is always a big mess of them somewhere in your house while the kids are awake. I decided with this move that I was going to have shelving and places for the toys to have a home that was out of our space. By our space I mean our bedroom, kitchen and the living room. Due to space it isn't very far from our living area, but it is in it's own assigned home. The picture above is of our Toys in the front room. I have a toy area. toys are housed here and NO where else in the front room. If a toy is taken out it must be put back in it's home.
I also wanted to share some our favorite organization items in their bedroom. Excuse the horrible filming and such. I had a bit of a challenge to film myself!
What do you use to organize your kids toys??? What tips do you have to keep kids toys simple?
(adsbygoogle = window.adsbygoogle || []).push({});
Toy Organization