Cute Applesauce Ornaments
: Great Craft For Kids
Kids love to eat applesauce, but did you know it can be used to make some apple scented ornaments as well? With just a few supplies from around your home, you can make up your own applesauce ornaments to celebrate the holiday season. Take a look below at how easy it is!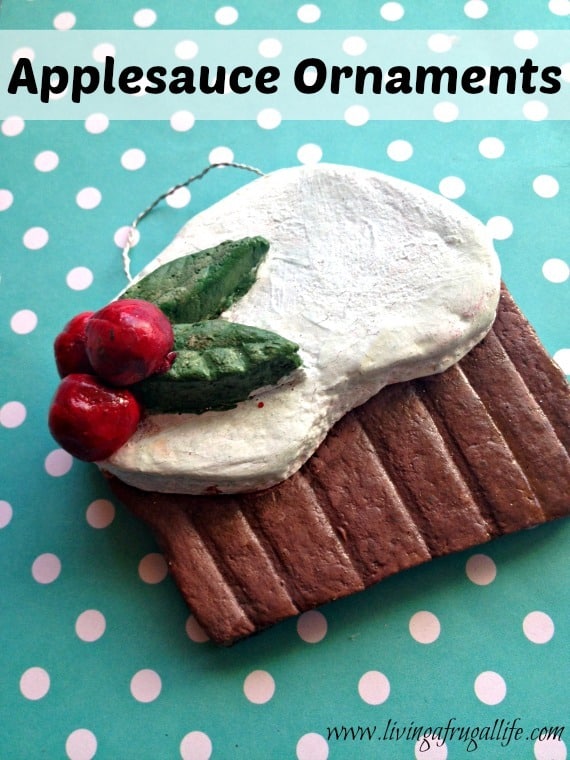 Supplies needed:
1 cup of applesauce, any variety
½ cup Elmer's white glue
Mixing Bowl
Rolling pin
Wax paper
Cookie cutters
Ribbon
Directions:
1. Begin by mixing your applesauce and glue together in a bowl.
2. Start kneading the mixture so a soft dough forms. Place it back in the bowl and cover the bowl with a towel or plastic wrap. Allow it to chill in the refrigerator for about one hour.
3. After you chill the dough you can remove and kneed it again. Using your rolling pin, roll it until it is flat, smooth, and about ¼ of an inch thick. If it seems sticky, you can try rolling it between wax paper.
4. Now comes the fun! Use your cookie cutters to cut out the shapes of your choice. Using a pencil or straw, poke a hole in the top of the piece for hanging.
5. Place the finished ornament on a piece of wax paper or a dry, flat surface such as wooden cutting board or plate.
You can now dry your ornaments either by placing them in a dry area for about 5 days, or, you can actually bake these in the oven at 200 degrees for about two hours.
See how easy it is to use applesauce when crafting for the holidays? Who knew? Give this simple applesauce ornament DIY project a try and get your home decorated for the holidays in a way that is fun, frugal, and smells great!