Easy Teriyaki Chicken Recipe with 5 Ingredient Marinade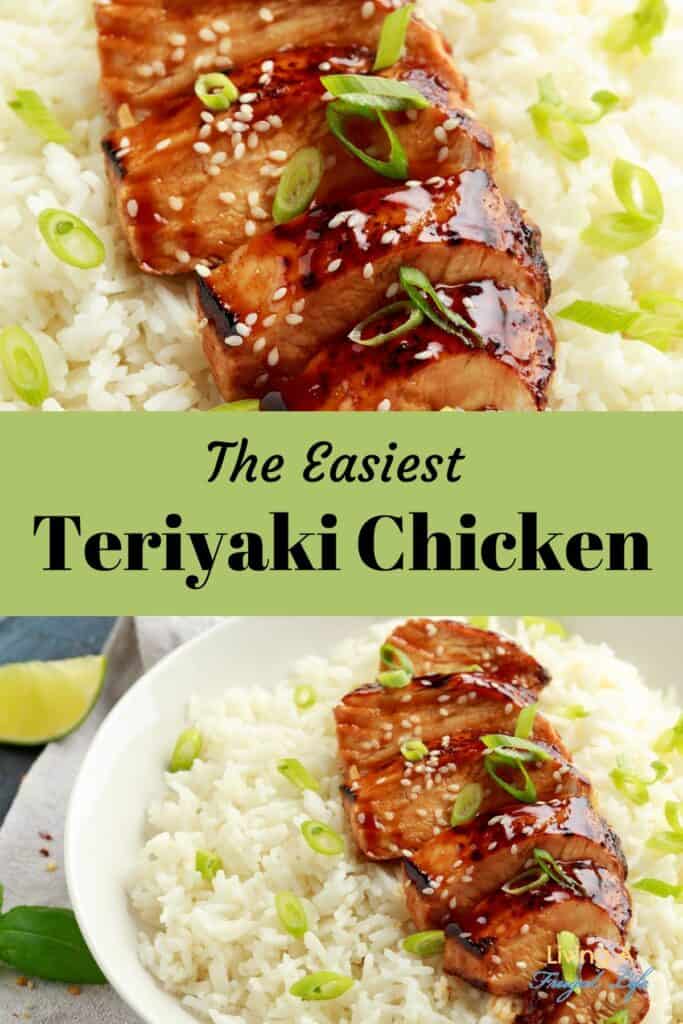 This easy teriyaki chicken recipe is the easiest from scratch dinner recipe. It is healthy for you and a great way to feed just a few people or your whole family.
I have had this recipe since before I was married, and I love to make it because everyone loves it! It is also great because of how versatile it is. You can cut it up and add it to dishes like teriyaki chicken stir fry or teriyaki chicken and rice.
What is the difference between teriyaki sauce and teriyaki marinade?
Most people don't know, but the sauce on chicken teriyaki is slightly different from the teriyaki chicken marinade you buy at the store. So you want to be sure you make the recipe with the marinade so you can have the best taste ever.
Teriyaki chicken marinade is thicker. The purpose of marinade is to help tenderize the meat and add flavor to the meat.
On the other hand, sauces add moisture and protect the meat against drying out.
So, by using the correct thing in this recipe, you are optimizing the flavor and moisture in the chicken.
Does teriyaki sauce go on before or after cooking?
The short answer is you could do both. The long answer is that you have a choice. One of the great things about cooking is that you have the freedom to do things that you like. You can choose to put the sauce on before, during, or after cooking. You can also do any combination of those things.
One thing to be aware of is that the sauce could make a crust on the chicken if you put it on before or during cooking. If you don't like that, then I would marinate the chicken and then cook it. After cooking, you can add more teriyaki sauce.
How to use teriyaki marinade?
Teriyaki marinade is a great way to season your meat. To use it all you have to do is make the marinade recipe and put the chicken into it.
Be sure the meat is completely covered with the marinade, or you will have spots where your meat will not be seasoned with the teriyaki marinade. Then, cover the bowl and place the meat in the fridge to marinate.
This time in the fridge helps the meat to be tenderized and seasoned so it is ready to be cooked into nice juicy meat!
How long can chicken stay in teriyaki marinade?
Chicken can stay in marinade for up to 24 hours. But most recipes say 3-5 hours. Eventually chicken won't absorb any more of the marinade and so it is not always beneficial to let it sit longer.
How to make Teriyaki Chicken
When cooking this easy chicken teriyaki recipe, be sure you are preparing it Early in the day so you have enough time to let the chicken marinate.
Clean up your chicken breast using a knife. Cut off all the leftover skin, fat, or other things before cooking.
After the chicken is cleaned up, wash the chicken with water and pat dry.
Make the marinade by combining all the ingredients for the sauce in a bowl and then submerge the chicken into the bowl. cover with plastic wrap and put it in the fridge to marinate for 3 hours. Be sure you are turning the chicken occasionally through those 3 hours to ensure even marinading.
Preheat the pan with oil and brown the chicken quickly. take the chicken out and pour in the marinade to make the sauce.
Serve with rice and veggies!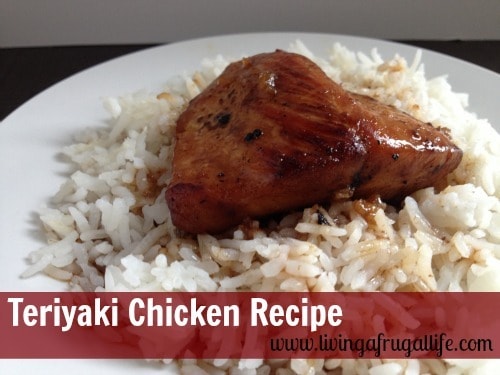 Easy Teriyaki Chicken Printable Recipe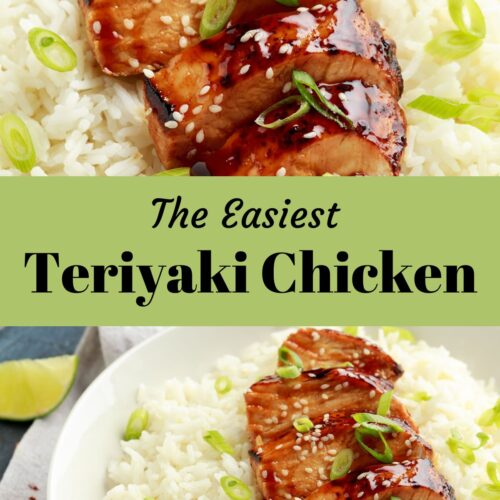 Easy Teriyaki Chicken Recipe
Ingredients
2 1/2 – 3 1/2

lbs

Chicken

cut breasts in half

4

cups

White Rice

Cooked
Instructions
Wash chicken and pat dry

Make marinade by combining sauce ingredients in a bowl.

Place chicken in a shallow bowl or pan and pour marinade over chicken.

cover and refrigerate to marinade up to 3 hours, turning occasionally

Preheat pan with enough oil to keep the chicken from sticking and brown chicken quickly.

Take chicken out of the pan and in remaining marinade.

Cover pan and bring to a boil. Then turn down and simmer for 1 hour.

Serve over rice.
Check out more easy dinner ideas!