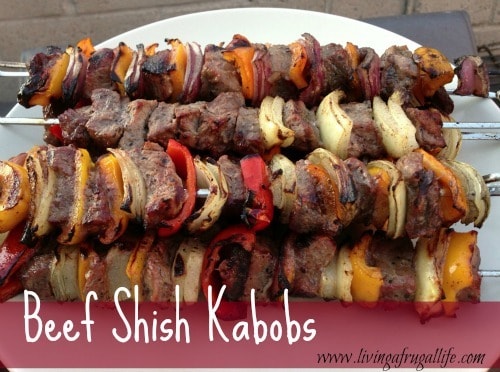 Our family loves Beef Shish Kabobs!  They are a great dinner 2 or any size family.
The best part about kabobs is that you can put on your own veggies and they can be whatever you would like.  This recipe is simple and easy and great for small families!

Beef Shish Kabob Quick Dinner For Two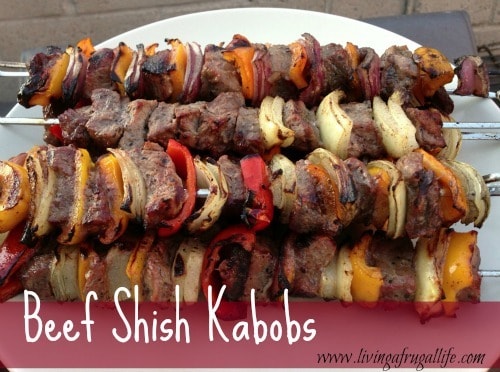 Creator:
Melissa @ Living a Frugal Life
Ingredients
¼lb London Broil per person cut into small pieces
Onion, cut in large pieces
Red, orange and yellow peppers cut into arge pieces
Directions
Marinate London Broil in Zesty Italian Dressing for 10 to 15 minutes while you cut up the onion and peppers.
Put onion, pepper, and meat on skewers and place on grill.
Cook for 15-20 mins or until cooked through.
While cooking take the left over marinade and brush across Skewers every 3 minutes or so.
Check out the rest of the cheap dinner for two!