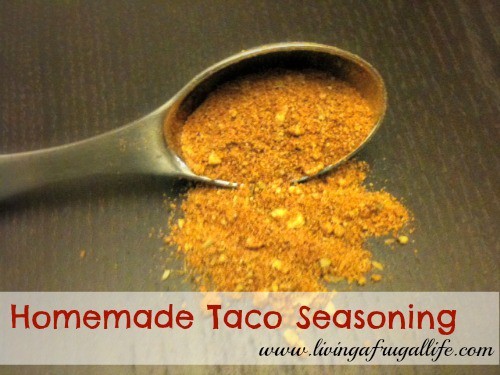 When I first started making this I was on a dairy and soy free diet.  I had no idea how to make homemade taco seasoning and thought it was a lot of work.  I quickly realized that this was probably the easiest and tastiest thing you could spend time making.  Not to mention it is much healthier then anything you will find pre-made at a store.  This recipe has very simple taco seasoning ingredients that make a very tasty taco meat for tacos, taco salad or anything else you may use the seasoning on.
There are  2 ways you can make this Home made taco seasoning recipe.  You can make it in bulk and store it and use it a tablespoon at a time (this is what I do), or you can make it as you use it.
Homemade Taco Seasoning
Homemade Taco Seasoning Recipe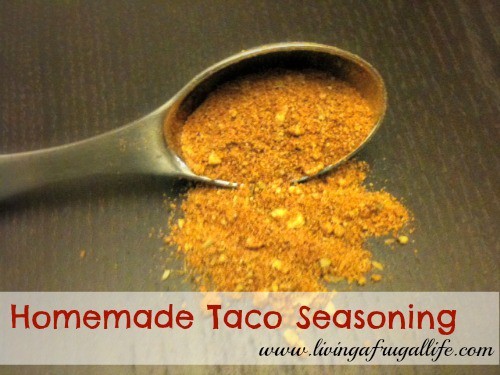 Creator:
Melissa @ Living a Frugal Life
Recipe type:
Main Dish, Spice
Ingredients
1 Tbsp Dehydrated Onion, Onion Powder, or ¼ Small Onion, diced
3 tsp Cumin
½ tsp Oregano
½ tsp chili powder
¼ tsp Black Pepper
¼ tsp Salt
¼ tsp Garlic Powder
Directions
Mix all ingredients together and add directly to cooked and drained meat
Add water to the pan and let it boil until water is almost gone
 What recipes do you use taco seasoning for?
Be sure to check out more recipes for cooking on a budget.