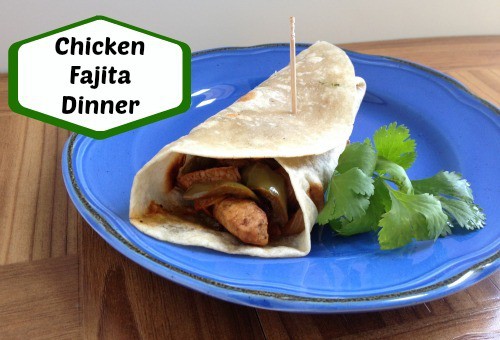 If you are looking for some quick and easy dinner ideas, here is a chicken fajita recipe that you want to be sure to add to your list of quick and easy dinners.  This has been my go to meal in my house for a couple years.  I love it because of how good it is and it is a quick and easy dinner.  I can make it last minute and everyone in the house eats it.  That alone would make one of the greatest easy dinner ideas in my book!
Chicken Fajita Quick Easy Dinner
Chicken Fajita Quick Easy Dinner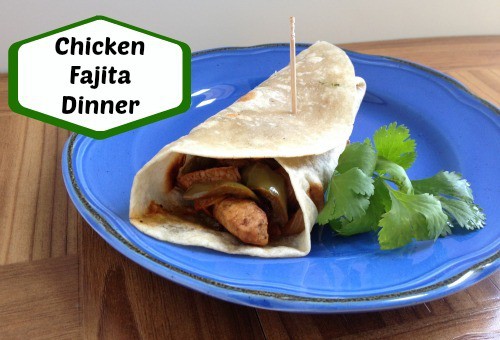 Creator:
Melissa @ Living a Frugal Life
Ingredients
2 Chicken Breasts cut into bite size pieces
½ - ¾ cup italian dressing; depending on how much sauce you want on your fajitas
2½ tsp Chili powder
1 onion cut in slices
1 green or orange bell pepper or ½ of each, cut into strips
1 red bell pepper cut into strips
Tortillas
Directions
In a ziplock bag combine chicken and italian dressing and les sit while you prep the other items
Place chicken, marinade and chili powder to a skillet and saute until chicken is cooked through. Transfer chicken to another dish and cover to keep warm.
Add onions to pan and saute for about 5 mins. Add Peppers and cook for another 5-7 mins
Add chicken back into pan and saute until heated through
Spoon chicken and veggies into tortillas and roll up
What are your favorite quick and easy dinners?
If you are looking for more quick easy meals for dinner, be sure to check out more of our Easy Dinner Ideas!