Quick and Easy Popover Dinner Idea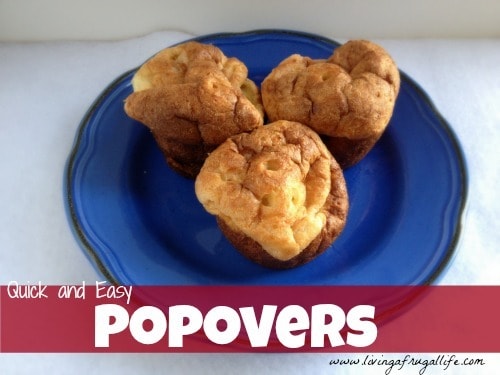 This is the best popover recipe ever!  It was shared with my by a friend.  It is an easy dinner idea that is a good one for the freezer.
It is a great recipe for any meal of the day.  You can have it with honey or jam or just plain.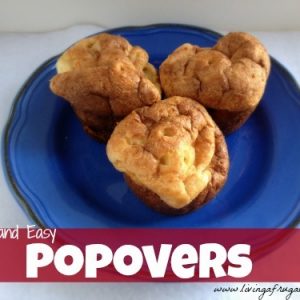 Popover Recipe
Instructions 
Place melted butter in bowl

Add milk, flour, eggs, and salt to bowl

Mix thoroughly with a fork

Grease edges of Muffin tin

Bake at 450º for 20 mins

turn down heat to 350º for 15-20 mins

Serve immediately
Check out more easy dinner ideas!
(adsbygoogle = window.adsbygoogle || []).push({});