Frugal Baked Apples Recipe
This week on A Season of Cooking I am talking about apple recipes.  A little known fact about me, I am allergic to fresh apples.  I can't eat them without my throat swelling up.  I know scary!  So why would I want to do apples for this weeks ingredient? Easy, I LOVE them.  I know I am really crazy!  I hate that I can't eat them all the time but I have found a way around my allergy, I cook them.  Cooking apples changes the pollen make up in the fruit and it makes me not allergic to them.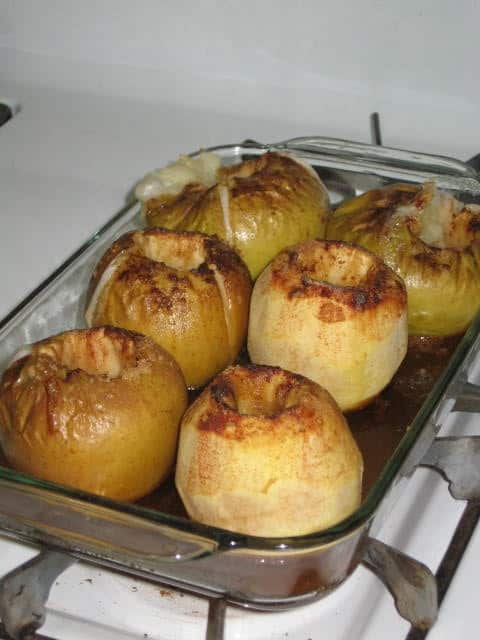 So this week I will be sharing a favorite recipe of mine from my childhood.  Baked Apples.
Healthy Baked Apples Recipe
Use as many apples as you have people
1 Tbsp cinnamon for each apple
1/4 cup Brown sugar  for each apple
1/4 Tbsp butter for each apple
1 tsp. nutmeg for each apple (Optional)
Directions:
1) core apples (you may leave the peals on or take them off, this is a matter of preference)
2) place apples in baking dish
3) put brown sugar in center of apple
4) Sprinkle whole apple with cinnamon and nutmeg
5) top with butter in the center of apple.
6) place in oven and bake 350 degrees for about 30 min (for 4 apples) or until apples are soft
Hope you enjoy these!  They are a wonderful breakfast on a cold day.
Check out more Frugal Recipes
Next Weeks Ingredient: Avocado's
(adsbygoogle = window.adsbygoogle || []).push({});