13 Green Recipes For St Patrick's Day Foods
We have a tradition in our family that We eat as many green recipes as we can every St. Patricks day!  We love green food and the kids love that as well.
I have been on the hunt for some new green food recipes to spice up the meals this year.  And since we are trying to save money on our grocery budget this year, we are really looking for similar ideas to get my ingredients.  I also love the idea of green food that is not normally green!  It adds to the novelty!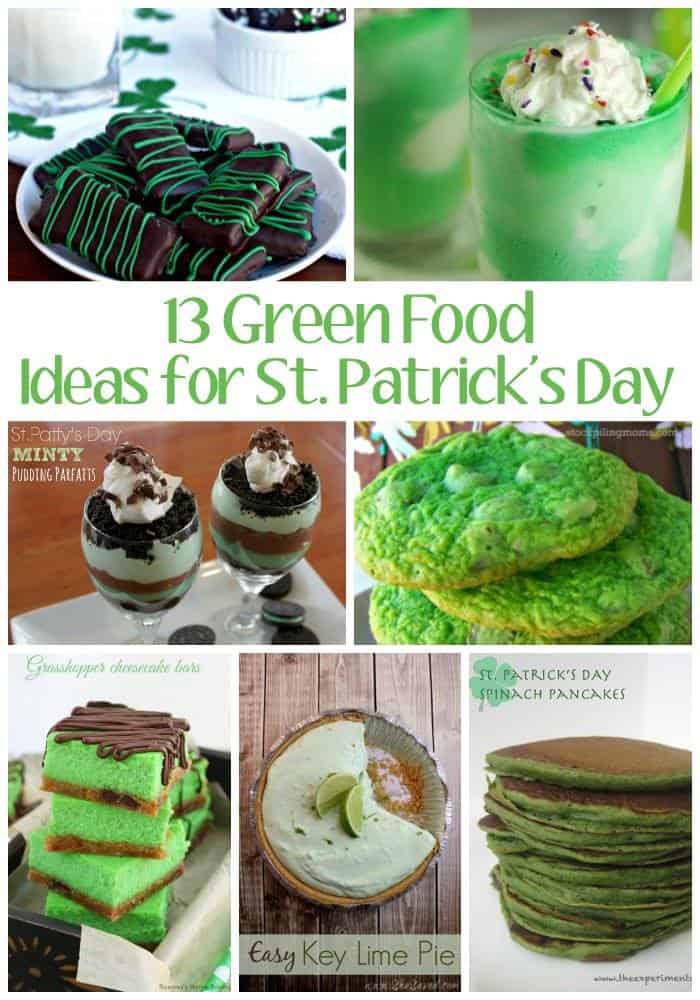 I love to have green dinner ideas, but there were too many good desserts this year to miss out on these lovelies.
Green recipes for St Patrick's Day foods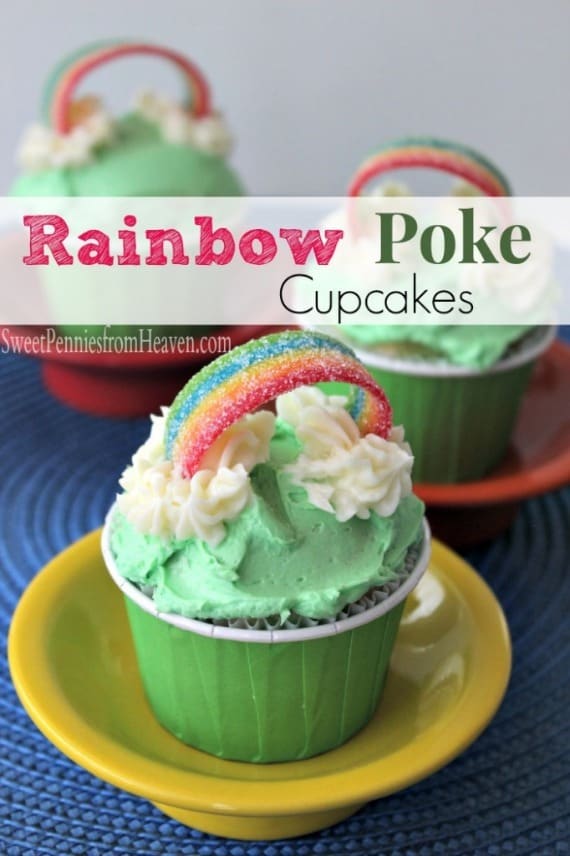 These rainbow cupcakes are SO cute!  Would make a great after school treat!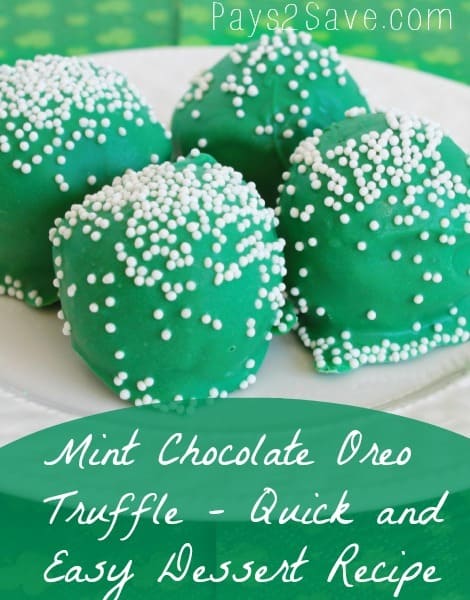 These Mint Oreo Truffles make a great addition to a party or a great dessert for a green dinner!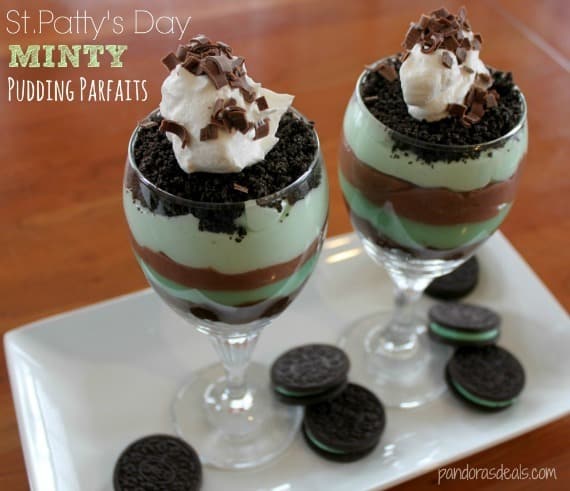 These Oreo parfaits look so good!!!  Great for a dinner party!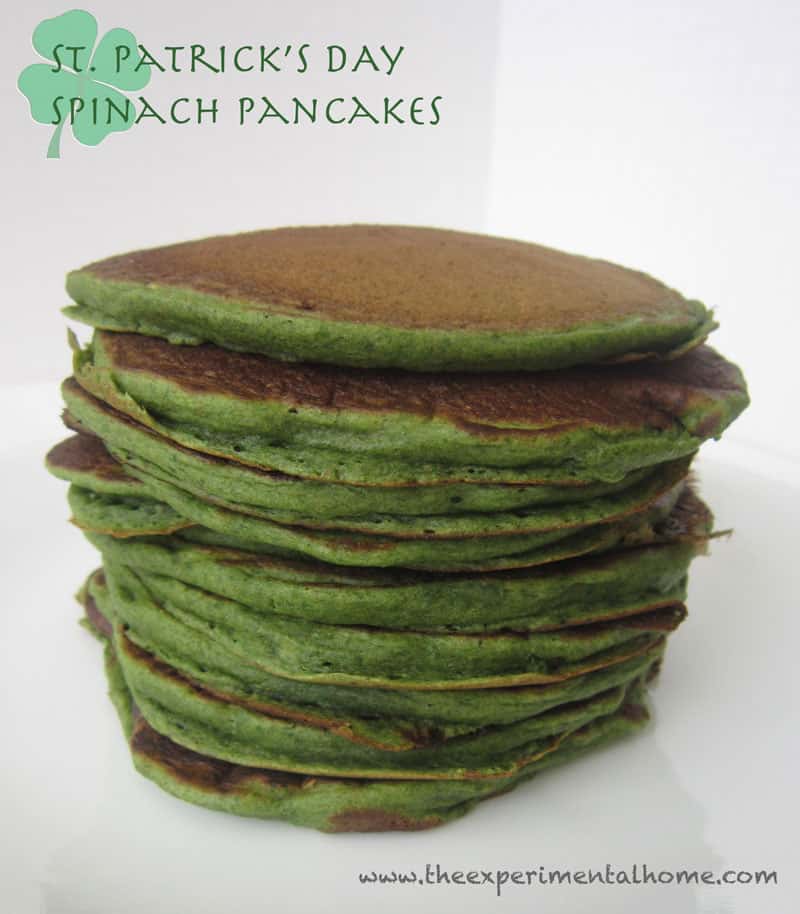 These spinach pancakes would make a great surprise to start the day!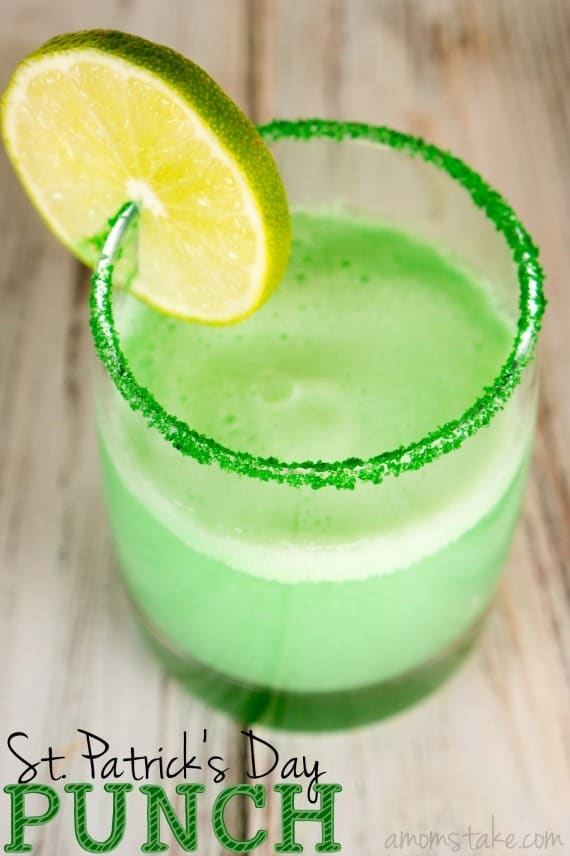 This St Patricks Day Punch would make a great addition to any meal!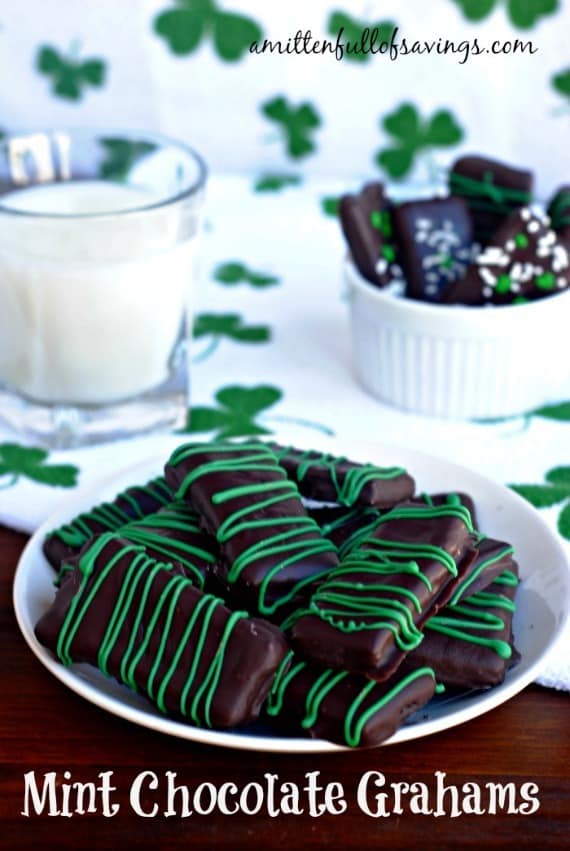 These chocolate mint graham  bars would be a great lunchbox treat!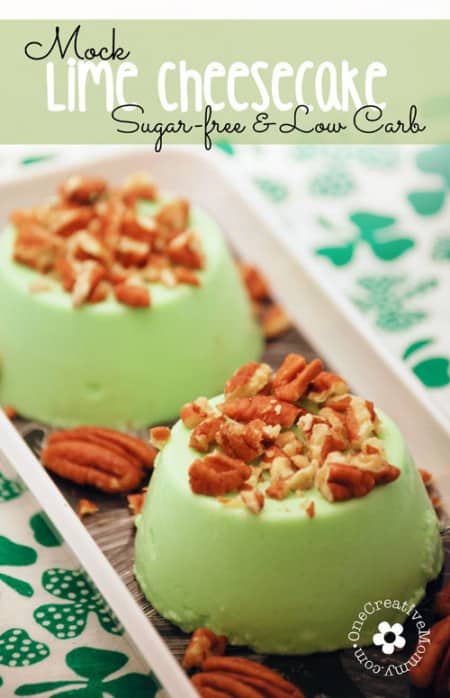 I love Cheesecake!  Who wouldn't love lime cheesecake??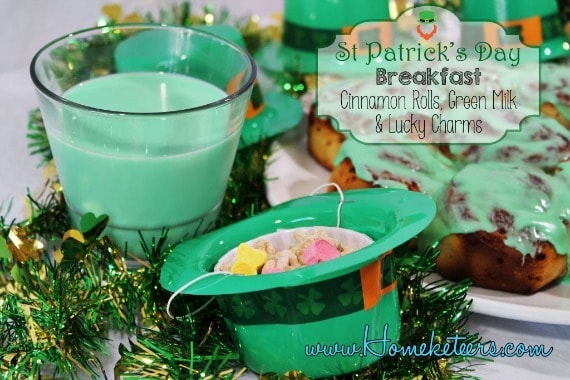 These green breakfast ideas are so cute and fun!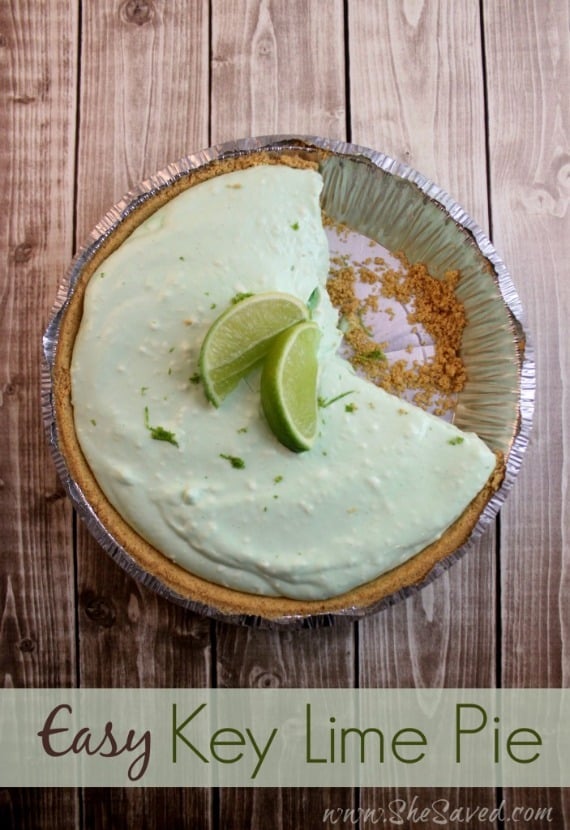 This key lime pie looks so yummy!!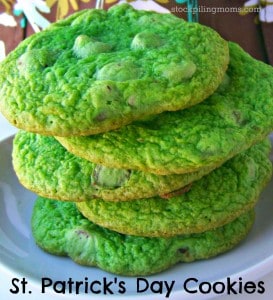 If you have a green lover these green cookies would be a huge hit!!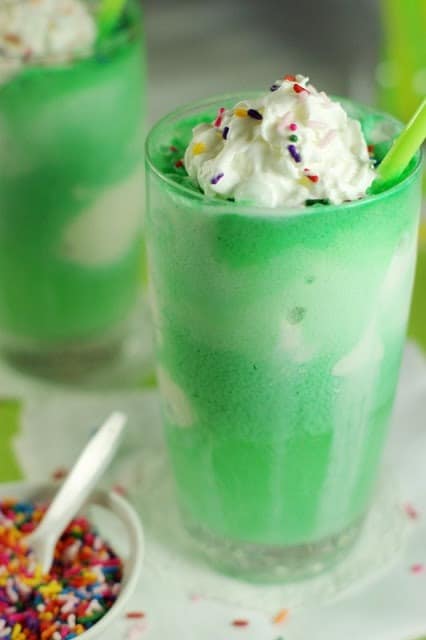 These Leprechaun shakes are so easy kids could make them!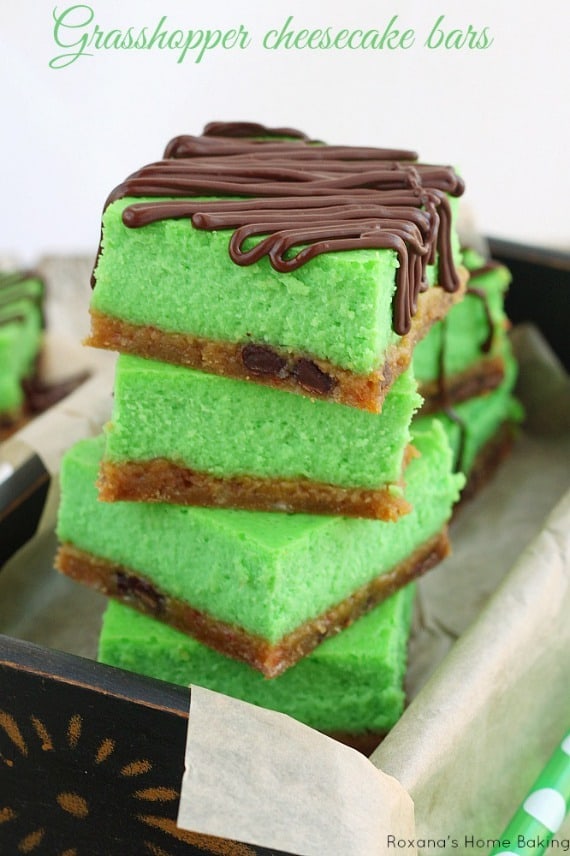 Grasshopper Cheesecake Bars are SO good!  They will make your party complete!
Green food ideas can be fun for kids and adults alike.  There are lots of other green recipes you can make for meals for your family.  What are your favorite green meal ideas?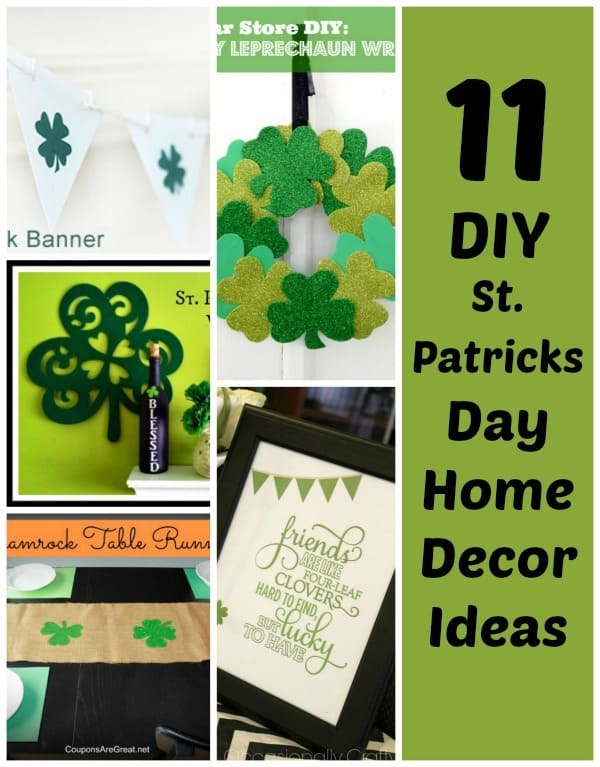 Check out these St. Patrick's Day Home Decor Ideas!!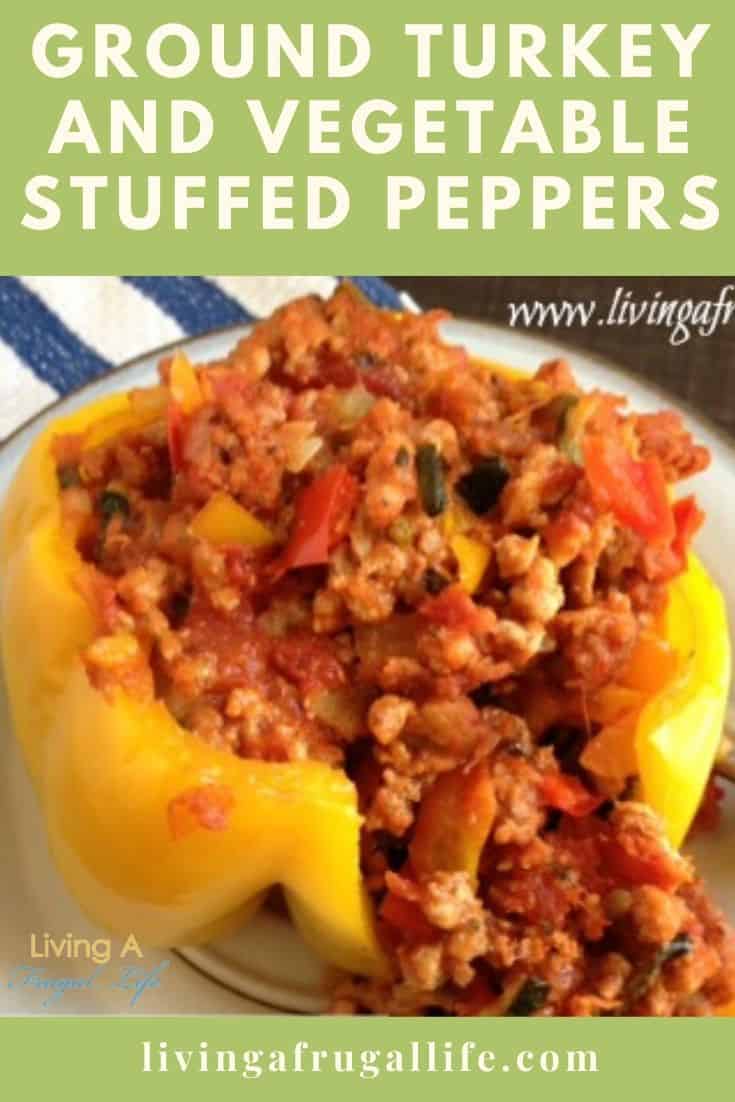 Stuffed Bell Peppers With Ground Turkey and Vegetables