We May Have Something Here….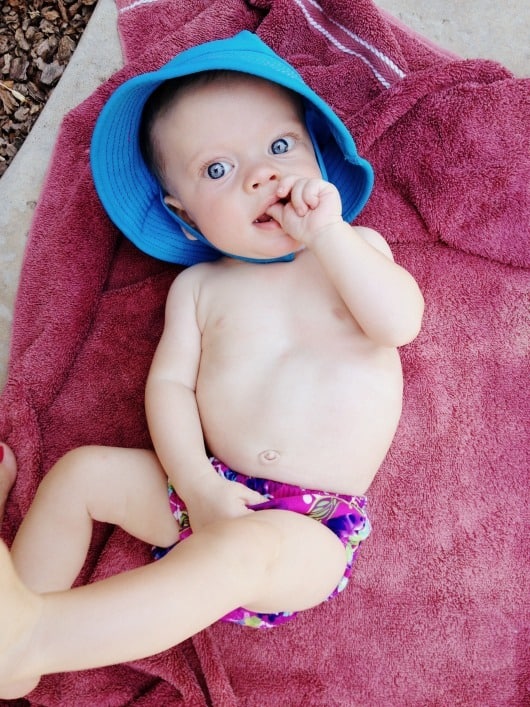 It has been a couple weeks and we are back to the doctor to get Quinn weighed and see if anything I have been doing is helping him.
We walked in and checked in. As I sat looking at him in his car seat I kept having a debate in my head. going back and forth…. "He looks like he is gaining weight…. Yes he is. his cheeks are chubbier, his legs look a little more fatty…. or is it just me. I thing I am just imagining it. Hopeful for the gain so I am making it up in my head… no… he is fatter…." after about 5 mins of this I came to the point where I said to myself. "Stop it! He is what he is!" We were put into the incredibles room this time so the other kids were glued to the movie and I could also get distracted with that one.

The nurse came in and looked up his chart. We got him undressed and ready to weigh. We put him on the scale and…… 12lb 10oz!!!!!!! He gained 12oz in 2 weeks!!!!! YAY!!!!! I audibly said "YES!! That's what we like to see!" I was so excited I couldn't keep it in. I knew this ment that all the not exercising, eating more and changing of the nursing techniques was working. We had avoided the formula!!!
The nurse left and the doctor came in. He opened up the chart and he said "WOW!! 12oz in 2 weeks is awesome! What did you do?" I explained to him all the changes I have made and how it has been hard, especially with 3 other kids to care for, but I really feel like it has been worth trying out and making it happen.
He added the weight to the growth chart so we could see how it has changed and it was still below the ok zone. So we know the fight isn't over but it is so nice to see some progress after 4 months of no growth at all.
The doctor told me that since he is gaining weight we can start him on avocado to give him some added healthy fats to keep increasing the weight. We also are keeping the appointment with the G.I. specialist to be sure there isn't anything else we can do for him to help him to grow better.
I wanted to be sure to say a HUGE thank you for all the prayers and thoughts. We have truly felt them in our lives and I have felt the support the spirit has been in our lives. While we aren't out of the woods yet, I know prayer works and helps everyday. I know it only gets more powerful as everyone joins their prayers together.