7 Kid Friendly Places To Stay In Las Vegas
These kid friendly places to stay in Las Vegas are perfect for any family vacation. While Las Vegas may be a bit too adventurous for some families, it still does offer everyone something great to see. There is a multitude of attractions outside the casinos that adults and kids alike will enjoy. These places provide your family with great experiences on and off the strip in a family friendly environment.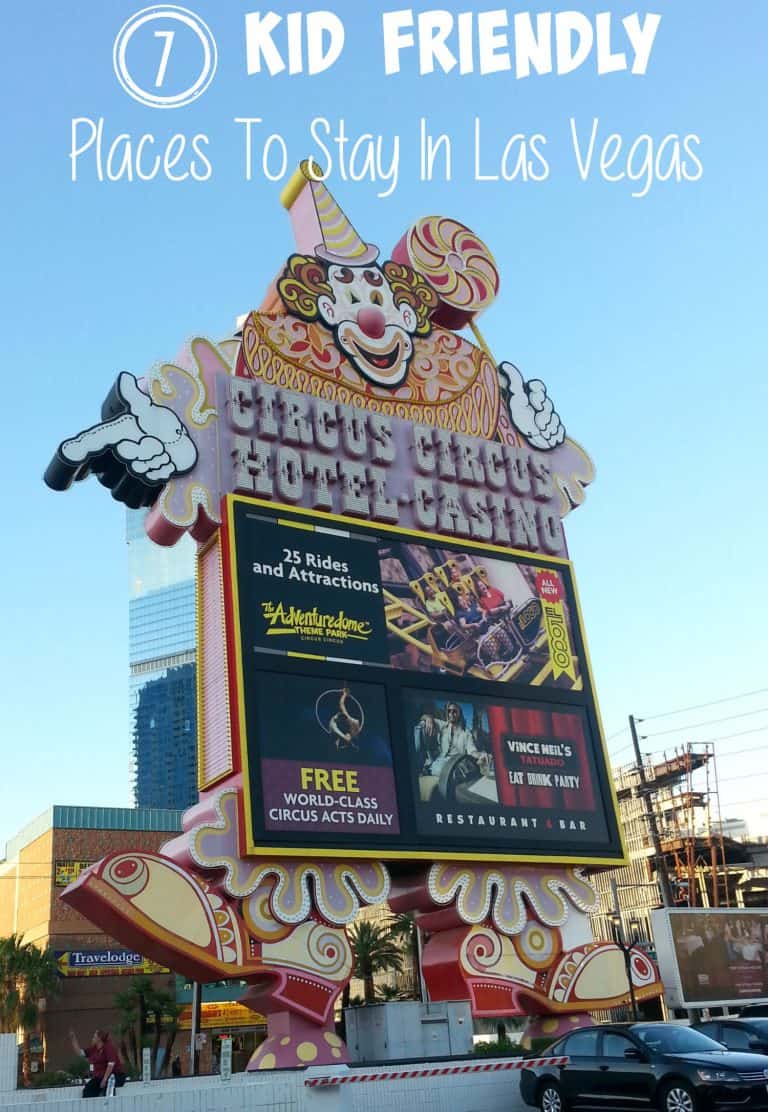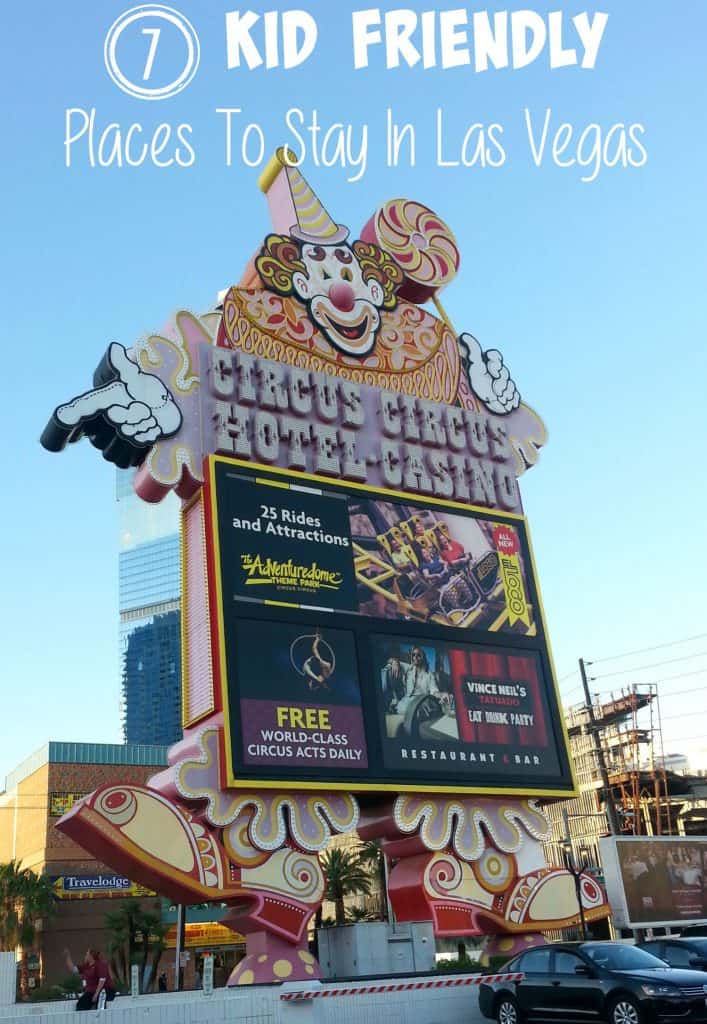 7 Kid Friendly Places To Stay In Las Vegas
Circus Circus:
While Circus Circus is an older casino and hotel in Las Vegas. It has also been upgraded to become more family friendly. You can easily enjoy hours of playtime in the Adventuredome as well as let your kids watch the multitude of free magic acts and circus shows each day. The downstairs buffet can be a bit pricey and lackluster. However, upstairs they have several family friendly restaurants, and even a yogurt shop kids will love.
Embassy Suites:
This Embassy Suites location on Swenson Street near the airport is off the strip and has no casino in house. The two-room suites are perfect for a family. Their large lobby has a fun pond with swans that kids will love watching. Their pool is excellent for a relaxing afternoon with the family. Hot made to order breakfasts each morning are included in the room price and perfect for families with kids who need a hearty breakfast to start their day.
Red Rock Resort & Casino:
While Red Rock Resort and Casino does have the traditional casino and gaming you expect in Las Vegas, it is much more. It has an in-house movie theater, bowling alley, and other great kid friendly entertainment options. It's location off strip means it isn't as prone to being a lively or bothersome atmosphere all night long. Multiple suite options make this a great choice for families of all sizes. Plus the concierge may have connections to provide you with a babysitter for some alone time with your spouse in the gaming areas.
Desert Rose Resort:
Desert Rose Resort is an off strip resort and is perfect for a family who doesn't want the casino feel during their stay. You have a luxury hotel near all the big attractions without the hustle and bustle of 24-hour gaming.
Trump Tower:
Trump Tower is a famous hotel off strip and is perfect for a family. While it is close to the action, it is far enough away to keep your kids from seeing all the lively action on the strip. This nongaming luxury hotel is an excellent choice with a multitude of room and suite options to suit your family needs while in the city.
Four Seasons Hotel:
Four Seasons Hotel is another great location with tons of amenities yet no casino in house. Close to the Mandalay Bay and including tons of perks of being on the strip; it is a gaming-free hotel with pools, family friendly rooms and fantastic food options.
Excalibur Hotel & Casino:
Just driving by the Four Seasons Hotel you feel you have been transported back to the Medieval era. While it is a casino, the many kid friendly activities in the hotel make it a favorite for families. The jousting shows, great arcade, and elaborate décor will make kids and parents alike happy during their stay in Las Vegas.
These kid friendly places to stay in Las Vegas are perfect for any family. Just because the city has an exciting night life doesn't mean it can't also be an excellent choice for a budget-friendly family vacation.