Free Disney's Planes Printable Activity Sheets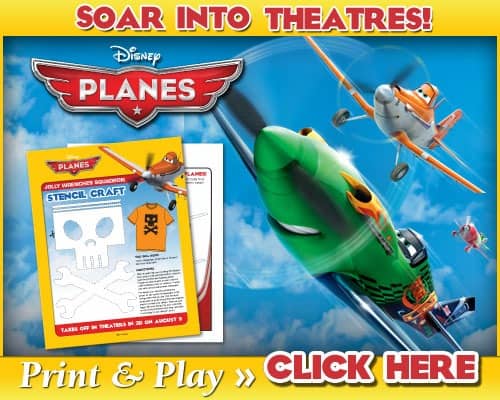 Have you seen Disney Planes yet?  I was able to see it at the D23 Expo and it was a blast!  Disney has put out some Planes free printable activity sheets!  These are great for all ages and are especially great to take to the movie theatre with you to keep the kids occupied until the movie starts!
I love that this includes a stencil to make your own race shirt for the Jolly Wrenchers Squadron Team!
Planes Free Coloring and Activity sheets
Be sure to check out the rest of my Disney Movie Free Activity Sheets and Reviews
Check out all the Planes Merchandise you can get for when you see the movie!  Huge varietty of their best selling Planes figure playset, Planes t-shirts and Books
You can even preorder your copy of Disney Planes today!